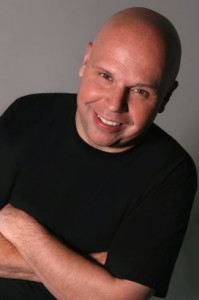 Onetime boy group singer turned reality star turned TV host, Nick Lachey said he wouldn't subject his new marriage with Vanessa Minnillo to the kind of exploitation he invited in on his last one with Jessica Simpsons, "The Newlyweds."
On the other hand, he feels no compunction to have sold the story of their wedding planning and eventual ceremony to cable for two-hour TV special.
"Nick & Vanessa's Dream Wedding" (TLC, 9 p.m.) chronicles the event before only 35 family and friends in Richard Branson's island in St. Barts. We presume the issue of whether buffalo wings come from buffalos will not come up.
MTV would never admit to its own viewers its own age – at 30, it's clearly out of its own demographic. So a three day salute to the milestone, "MTV30 on VH1 Classic" (VH1 Classic, 6 a.m.) is relegated to the heritage channel.
A better salute to the past comes with the revival of "MTV2's 120 Minutes with Matt Pinfield" (MTV2, 1 a.m.) in which the bald and gregarious VJ presence returns in a terrible time slot to salute indie groups in a two hour show that in the premiere features both Sleigh Bells and the well established Kings of Leon.
No cat lady I'm aware of was ever shocked at their own behavior, but a new special has a title "Help! I'm Becoming a Cat Lady!" (Animal Planet, 7 p.m.). Later, on another network, Jane Lynch tells the tale of "The Lady with 700 Cats" (Nat Geo Wild, 10 p.m.).
Two single parents with a couple of kids all meet abroad at a Scotland in the romantic new TV movie "The Cabin" (Hallmark Movie Channel, 8 p.m.), starring Lea Thompson and Steven Brand.
"Age of the Dragons" (Syfy, 9 p.m.), a fantasy remake of "Moby Dick" with Danny Glover, as Captain Ahab getting revenge on the Great White Dragon, will likely make you miss "Game of Thrones" all the more.
New movies on cable include Ben Affleck in "The Town" (HBO, 8 p.m.), Johnny Depp and Angelina Jolie in "The Tourist" (Starz, 9 p.m.) and Zach Galifianakis and Keir Gilcrhist in "It's Kind of a Funny Story" (Cinemax, 10 p.m.).
In the season finale of "Carson Nation" (OWN, 10 p.m.), Carson Kressley travels to Roswell, N.M., perhaps to set up a salon in Area 51.
Shorty protests a new law in Denver banning pit bulls in the city limits on the first of two new episodes of "Pit Boss" (Animal Planet, 9 and 10 p.m.).
The animated "Beauty and the Beast" (ABC Family, 9 p.m.) doesn't seem to be on TV much; but "The Parent Trap" (ABC Family, 6 p.m.) is practically on a loop.
Seems like ABC is going through the series one by one each Saturday night. Tonight's is the second, "Harry Potter and the Chamber of Secrets" (ABC, 8 p.m.).
A Charlene Tilton holdup is retold on "Celebrity Close Calls" (Bio, 10 p.m.).
Lew Ayres is the star of the night on Turner Classic Movies as the month-long Summer with the Stars event begins two days early. The films include "All Quiet on the Western Front" (8 p.m.), "Young Dr. Kildare" (10:30 p.m.), "The Unfaithful" (midnight), "Johnny Belinda" (2 a.m.), "Donovan's Brain" (4 a.m.) and "Panic on the Air" (5:30 p.m.).
"Saturday Night Live" (NBC, 11:30 p.m.) repeats the Emma Stone episode, with Kings of Leon.