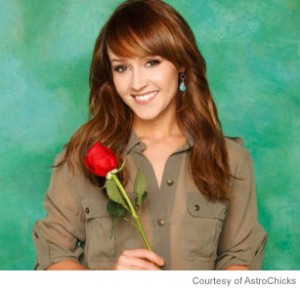 A finale comes to "The Bachelorette" (ABC, 8 p.m.) with some kind of mayhem hinted at before the finale rose and possible proposal. But this time it comes from the sister of Ashley Hebert, part of her family who flew out to Fiji to give their final blessing (or argument).
The last two left standing in a kind of East vs. West are Ben Flajnik, 28, the wine maker from Sonoma, Calif.,; and J.P. Rosenbaum, 34, the construction manager from Roslyn, N.Y. We see if they're still together after filming on "The Bachelorette: After the Rose" (ABC, 10 p.m.).
The other networks throw reruns against it, except Fox, where there is a double barrel of Gordon Ramsay in "Hell's Kitchen" (Fox, 8 p.m.) and "MasterChef" (Fox, 9 p.m.).
A variant of one of those spelling bee documentaries, "Koran by Heart" (HBO, 9 p.m.) looks at three 10-year-olds who are among the 100 students from 70 countries who try to memorize the Muslim's holy text line by line in order to win the International Holy Koran Competition in Cairo.Greg Barker's documentary helps mark the coming of Ramadan as well, when the competition is held each year.
Craig Ferguson, who has been incessantly copied by a Frenchman for a show there, flew over earlier this summer to take a look for himself. The result is a week of shows of "The Craig Ferguson Show" (CBS, 12:37 p.m.) originating from Paris. Tonight, he visits the Eiffel Tower.
Someone has too many videos, audio recordings, televisions and recorders on "Hoarders" (A&E, 9 p.m.) and no, it's not me.
"Anthony Bourdain: No Reservations" (Travel, 9 p.m.) goes to spain, before the El Bulli restaurant in Costa Brava closes for good. "James May's Road Trip" (BBC America, 10:20 p.m.) goes to California wine country.
Shark Week keeps moving or it will die. Tonight; "Rogue Sharks" (Discovery, 9 p.m.) and a replay of "Summer of the Shark" (Discovery, 10 p.m.).
Children are imperiled on tonight's crime series on TNT. A boy is missing on "The Closer" (TNT, 9 p.m.). On "Rizzoli & Isles" (TNT, 10 p.m.) a young girl is kidnapped.
It's not over until all the furniture is broken. There's a part two of the reunion of "Real Housewives of New York City" (Bravo, 10 p.m.).
It's not the boon New Orleans seeks: The seventh season of "Bad Girls Club" (Oxygen, 9 p.m.) is set there.
The multi-part historical series "Abraham and Mary Lincoln: A House Divided" (PBS, 10 p.m.) ends its run with a trip to the theatre.
Cathy's job as swim coach is threatened on a new "The Big C" (Showtime, 10 p.m.).
Daytime Talk
Regis and Kelly: Colin Farrell, Ashley Fink, Bob Pflugfelder, Josh Groban. The View: Dana Delany, Danielle Steel, Lady Gaga. The Talk: Craig Ferguson, Esai Morales. Ellen DeGeneres: Seth Rogen, Deena Nicole Cortese, Bruno Mars (rerun). Wendy Williams: Christian Siriano, Sallie (rerun).
Late Talk
David Letterman: James Franco, Dianna Agron, Christina Perri. Jay Leno: Ryan Reynolds, Sheryl Crow, Matt Nathanson. Jimmy Kimmel: Howie Mandel, Ashley Gerbert, Jake Shimabukuro. Jimmy Fallon: Cory Monteith, Lou Dobbs, tUnE-yArDs. Tavis Smiley: Innocence Project part 1 (rerun). Carson Daly: Paul Feig, Eliot Rausch, Charles Bradley (rerun). Jon Stewart: Freida Pinto. Stephen Colbert: Tony Hsieh. Conan O'Brien: Harrison Ford, Marisa Miller, Pitbull. George Lopez: Jon Favreau, Aaron Paul, Colbie Caillat. Chelsea Handler: Sharon Osbourne, Ben Gleib, Fortune Feimster, John Caparulo.