She's mean. She's cantankerous. And she won't stand for swimmin' in the cement pond before the viddles are done.
Irene Ryan, who played Daisy Clampett, better known as simply Granny on "The Beverly Hillbillies" had a fierce stare and was tough as nails and wasn't going to take any guff from anyone, including Jethro or Miss Jane.
She probably best personifies the Hurricane Irene that is staring down on the East Coast of the U.S. this weekend: Unflailing, single-minded, and rootin' tootin' mad if properly riled.
But she's not the only Irene from popular culture with the same name as the fearsome storm.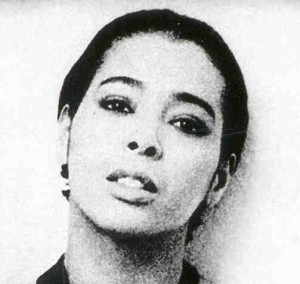 Take this young woman, for example.
She declared that she had found a way to live forever.
It had been a goal since ancient time to never die in this way.
And yet she found it — in a hit song and a film.
"Remember my name – Fame! – I'm gonna live forever!" the chorus from her No. 1 single declared.
And yet, aside from a very similar song that was the soundtrack for "Flashdance," "WHat a Feeling," the career of Irene Cara faded into more of a category 2 tropical storm.
She was never quite as famous as she was when she made that declaration. Proof: She starred in "D.C. Cab" with Mr. T.
Already we're getting into the more obscure Irenes.
But not if you're a fan of the novels of John Galsworthy, who produced "The Forsythe Saga."
It produced a memorable character in literature, Irene Forsythe. She had married the rich and spoiled Soames Forsythe, who was insanely jealous and was obsessed with possessing her. Ultimately, he raped her and she left.
In the continuing saga, she married another brother, the artistic and free-thinking Young Joylon. She was played over the years in film adaptations by Greer Garson, Nyree Dawn Porter and in a fine "Masterpiece Theater" co production with the BBC from 2003, Gina McKee, pictured right. Hell hath no fury, and so forth.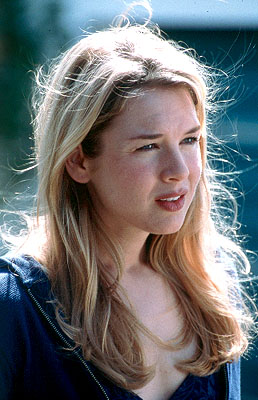 Finally, there is Renee Zellweger, who played a character with the name Irene P. Waters in the 2000 film, "Me, Myself & Irene."
The film itself was pretty much a vehicle for Jim Carrey,
Who played a cop with dissociative identity disorder, protecting Irene from a corrupt ex-boyfriend.
It was from the Farrelly Brothers, whose films included "Dumb & Dumber," "There's Something About Mary" next year's anticipated "The Three Stooges," and tellingly for our purposes, "Outside Providence."
Which is exactly where Hurricane Irene is expected to make landfall Sunday.