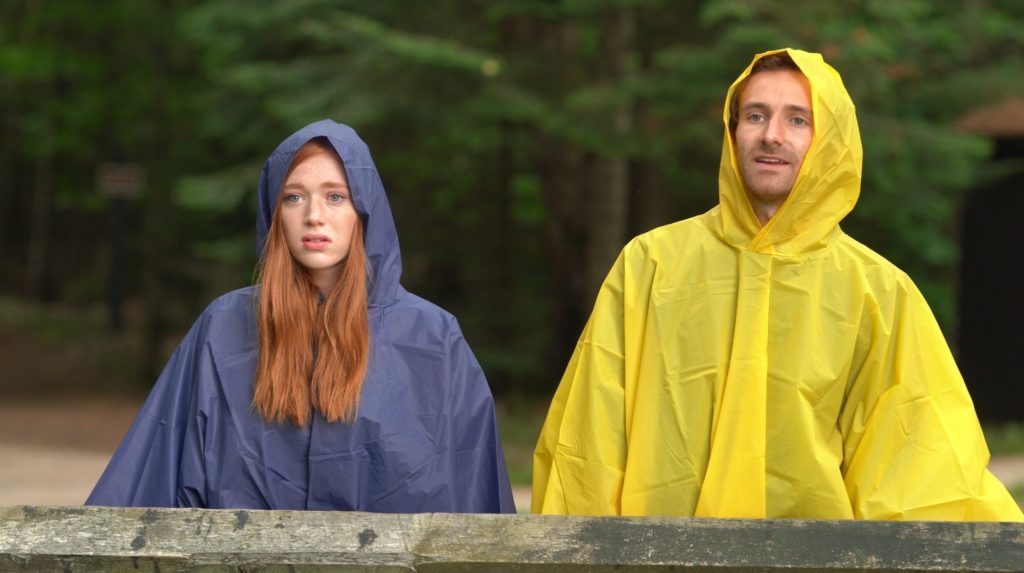 Riley Warmoth and Chloe Ray Warmoth are a real brother and sister who grew up in Grand Haven, Mich. But for the purposes of his new film "West Michigan" that he wrote and directed, they play a fictional brother and sister, Charlie and Hannah, from the same town.
He's back from college; she's finding her path through high school and going through a bit of teen depression (she's reading Salinger). But a call for them to visit their ailing grandfather before it's too late sets them off on a sibling road trip further north in the Wolverine state.
Their car breaks down; they camp a night or two; she has a dark night of the soul and even flees her brother for a time, scampering through the Michigan woods until she finds some other teens her age who ask her if she's a nomad. She plays it up as if she is — and everybody had heard of the concept from the movie "Nomadland," which wouldn't have been released when they were making this the summer before last.
It's a charming little story mostly because the siblings are so engaging and credible in their semi-detached relationship to one another. She clams up and pouts; he gives her space lest things get any worse.
Chloe Ray Warmoth in particular has a kind of glow about her, even when she's sad. She gives the various totems she sees along the way — from a Buddha in a thrift store to a glowing sunset, with a cocked head and a stare into the camera that demonstrates how hungry she is in to believe in something.