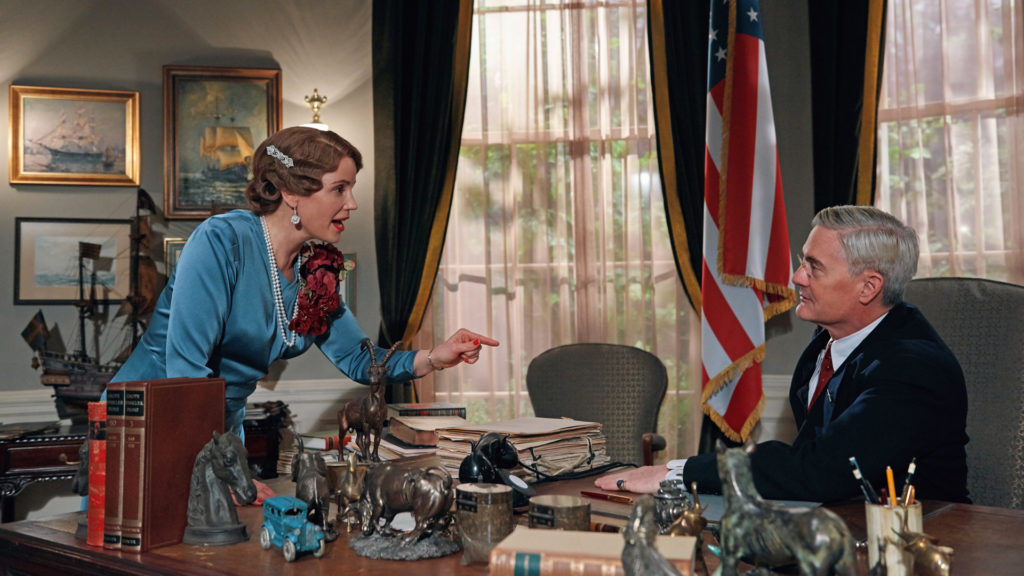 The pandemic has meant "Masterpiece" (PBS, 9 p.m., check local listings) has had to look farther than the UK for serialized programming. Tonight's new production is a co-production with Norway, for example. "Atlantic Crossing" tells the little-known story of the Norway's Crown Princess Martha (Sofia Helin), who escapes her country during World War II and ends up in America, befriending FDR, played somewhat impressively by Kyle McLachlan. 
Actors and ensembles will be honored in The 27th Annual Screen Actor Guild Awards (TBS, TNT, 9 p.m.), which had been moved from January. 
"Q: Into the Storm" (HBO, 9 p.m.) ends its run with a decent guess, but no solid proof 
A season finale comes for "The Walking Dead" (AMC, 9 p.m.), while "Fear the Walking Dead" (AMC+. streaming) continues its sixth season online before the same episodes shows on cable next week. 
Yolanda Adams, Marvin Sapp and Donnie McClurkin are among the performers on The 2nd Annual Stellar Music of Hope Easter Special (UPtv, 10 a.m.) hosted by Jekalyn Carr and Tauren Wells. 
McClurkin is also featured on a new "Uncensored" (TV One, 10 p.m.). Earlier, gospel's Hezekiah Walker is profiled on "Unsung" (TV One, 9 p.m.). 
Another new Easter special debuts in the animated "Ice Age: The Great Egg-scapade" (Fox, 7 p.m.), starring the characters from "Ice Age." 
And here's a longstanding Easter TV tradition: "The Wizard of Oz" (TNT, 3:45 p.m.).