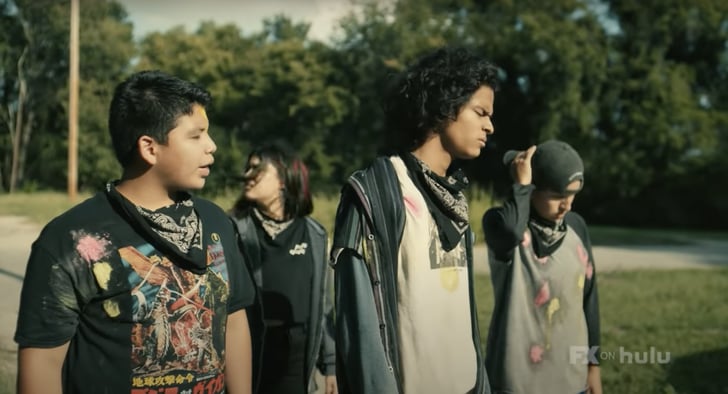 From the Taika Waititi school of deadpan comedy (with touches of magical realism) that brought us "What We Do in the Shadows" and "Wellington Paranormal" comes "Reservation Dogs" (Hulu, streaming), a terrific comedy about kids on an Oklahoma reservation itching to get out.
Most of the credit for the show comes from Sterlin Harjo, who put together stories and eccentric characters of the reservation to give a very different series about native people — although ultimately more realistic. Both emerged from indigenous communities — Waititi in Australia; Harjo in the U.S., but, the latter said, "I think one of the similarities in all these indigenous communities is humor.
"Taika and I, all of the stories that w would tell were funny," Harjo says. "They were never, like, sad and depressing, which is the only stories that ever get told about Native people. So when we were doing the show, from the beginning it was going to be a comedy because of that."
There are some heartfelt moments in the episodes here and there, but it's largely a laugh from their initial caper — hijacking a potato chip truck — to the oddball reclamation shop where they collect cash for their mission to get to California.
The title of the series suggests early Quentin Tarantino, the first episode picks up on that as well. These kids know their movie history and can argue about arcane movies or dress up as if they're in the early "Reservation Dogs" and confuse people more.