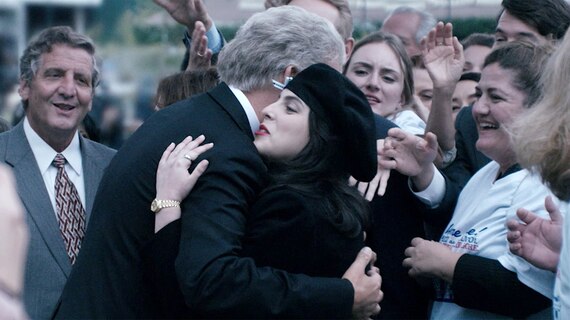 The title of Ryan Murphy's latest installation in his anthology series "Impeachment: American Crime Story" (FX, 10 p.m.) gets to the heart of the lurid issues of the Clinton White House. Did the affair that occurred between the president and intern Monica Lewinsky constitute a crime — or one worthy of impeachment?
Most of its 10 episodes of the limited series have nothing to do with the impeachment proceedings of early 1999, and everything to do with Lewinsky and her unwise alliance with the meddling co-worker Linda Tripp, who'd end up taping their phone conversations to prove the affair. Also prominent in the story is Paula Jones, the Arkansas woman who went after Clinton for sexual harassment.
Like the earlier installments in the series (on O.J. Simpson and the murder of Gianni Versace) it's quite absorbing, smartly cast and paced well, illuminating the action with the relevant issues it raises.
Writer Sarah Burguss puts the focus this time on the women involved and how they got caught up in the media spotlight and how they were used as political pawns. 
That Monica Lewinsky is listed as a producer means that the point of view could be considered hers; it also allows us access to scenes we'd otherwise have been denied. "Impeachment" makes Tripp an unqualified monster, but it also gives her a motive — she was mad at being jerked around by the Clinton White House and looking to sell a book deal.