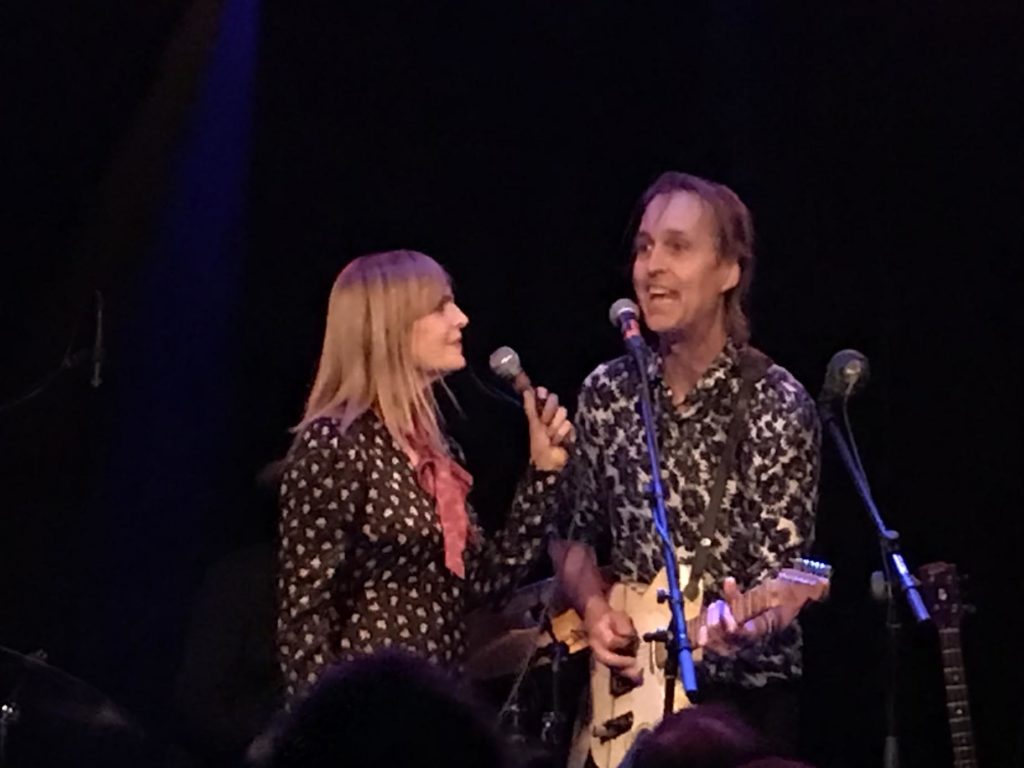 Chuck Prophet is always cheery and maybe a little goofy on stage. But Sunday at Jammin' Java out in Vienna, Va., he seemed cheerier than usual.
"I don't know if you noticed, but we've been gone," he said by way of explaining the pandemic that wiped out more than a year and a half of touring. "And now we're back."
He said so as if to explain "We might be a little rusty. It's been a while." But he and the four-piece Mission Express sounded fine indeed. "We're going to put this little strip mall in Virginia on the map!"
Before a sold-out audience at said strip mall, he doffed his mask to begin with the march of "Bobby Fuller Died for Your Sins" and mixed in his well-honed songs from his last handful of albums, including a few from one that came out in 2020, the year time forgot, titled "The Land that Time Forgot."
That collection included the dance party of "Marathon," the reflection into past cultural touchstones in "High as Johnny Thunders," and the autobiographical tale about growing up in Whittier, Calif., and its brooding political shadow, "Nixonland."
But Prophet has such a rich array of surefire live songs that he can mix and mingle in highlights like the participatory "Wish Me Luck" (with a dour intro from Creedence's "Lodi"), to the enduring "Summertime Thing," which goes back nearly 20 years to the same album that produced "Run Primo Run," which he also pulled out.
Prophet has enough songs in his quiver to select ones topical to the moment. While he doesn't currently have one about the end of Daylight Saving Time, he did have "Castro Halloween," which lamented "Halloween is gone," seven days after the holiday.