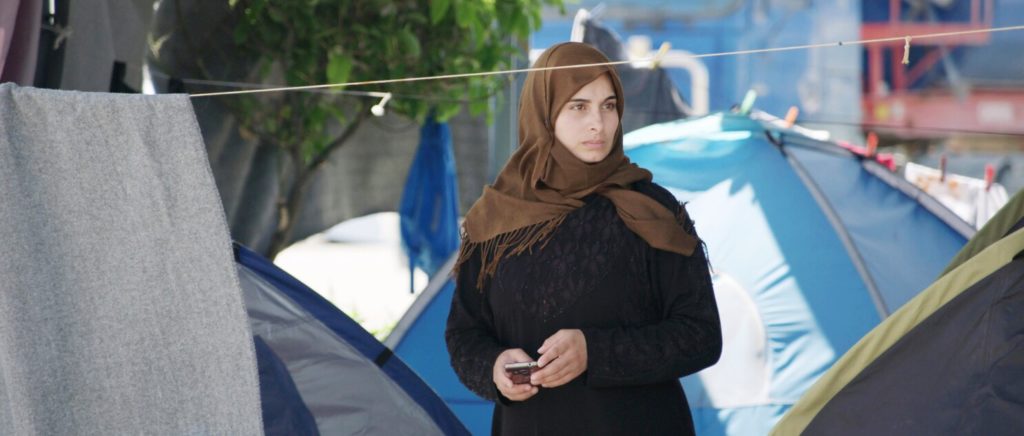 Megan Mylan, director of "Lost Boys of Sudan" and "Smile Pinki," returns with the new documentary "Simple as Water" (HBO, 9 p.m.) following the journey of four refugee families from war-torn Syria in different stages of their journeys. They include a middle aged couple still in Syria, and a mother and four children are beneath an underpass near an Athens port. Another mother works as a field worker in Turkey, leaving her 12 year old in charge of four other kids. And there are two brothers in Pennsylvania with uncertain futures. Shot over a five year period, it has no narration or political context — only the drama of the human stories.
The new series "Addicted to Marriage" (TLC, 10 p.m.) follows four women who among them have already been married 20 times and are on the lookout again.
Amateur cooks whip up family recipes for cash on the new "The Big Holiday Food Fight" (OWN, 9 p.m.).
The four-part "American Veteran" (PBS, 9 p.m., check local listings) winds up with veterans looking back at their experiences years later. Army veteran, actor and "Dancing with the Stars" winner J.R. Martinez narrates.
"The Flash" (CW, 8 p.m.) returns for its eighth season with the first of a two part episode about an alien threat to the world.
It comes alongside the sixth season premiere of "Riverdale" (CW, 9 p.m.), even though it just ended its fifth season a few weeks ago. Now the town has been renamed Rivervale, though.