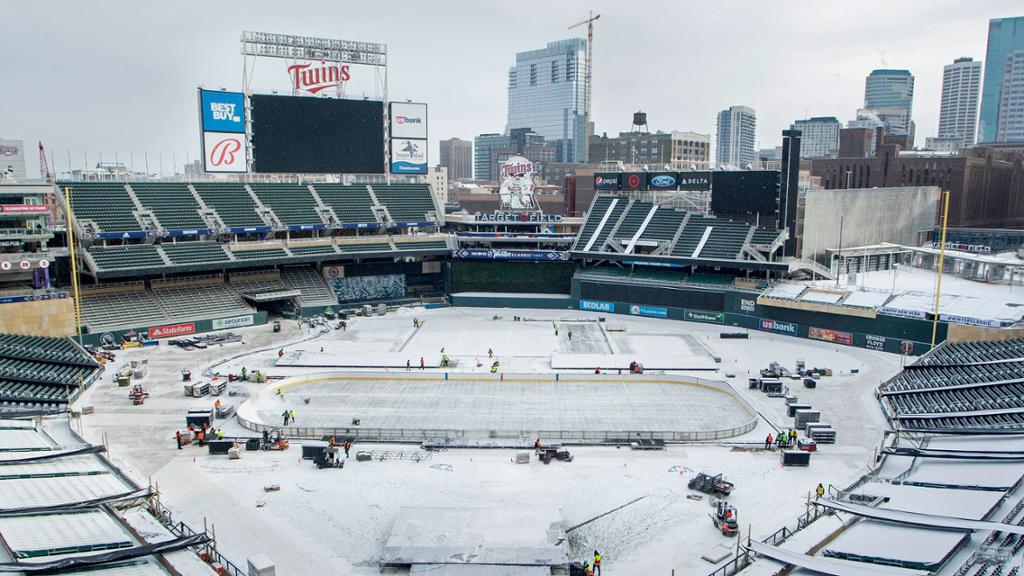 Unseasonable warmth at hockey's Winter Classic — the New Year's game they play outdoors — can undercut the game and ice quality. This year's game will have a guaranteed cold climate, with the St. Louis Blues at Minnesota Wild (TNT, 7 p.m.) playing at Target Field in Minneapolis, where game time temperature is supposed to be 5 below zero. Earlier, it's Edmonton at Islanders (NHL, 2 p.m.).
College football dominates, with Penn State vs. Arkansas (ESPN2, noon) in the Outback Bowl, Oklahoma State vs. Notre Dame (ESPN, 1 p.m.) in the Fiesta Bowl, Iowa vs. Kentucky (ABC, 1 p.m.) in the Citrus Bowl, Utah vs. Ohio State (ESPN, 5 p.m.) in the Rose Bowl and Baylor vs. Mississippi (ESPN, 8:45 p.m.) in the Sugar Bowl.
Speaking of the Rose Bowl, The 133rd Rose Bowl Parade (NBC, 11:30 a.m.) is on schedule from Pasadena, with Levar Burton as grand Marshall.
The gang from the original movies gather to reminisce on the old sets (or facsimilies) in the reunion special "Harry Potter 20th Anniversary: Return to Hogwarts" (HBO Max, streaming).
The annual New Year's Day concert from Vienna is presented on "Great Performances" (PBS, 8 p.m., check local listings), full of the usual Strauss waltzes.
The holiday brings with it a new "Doctor Who" (BBC America, 8 p.m.) titled "Eve of the Daleks Bonus Edition."