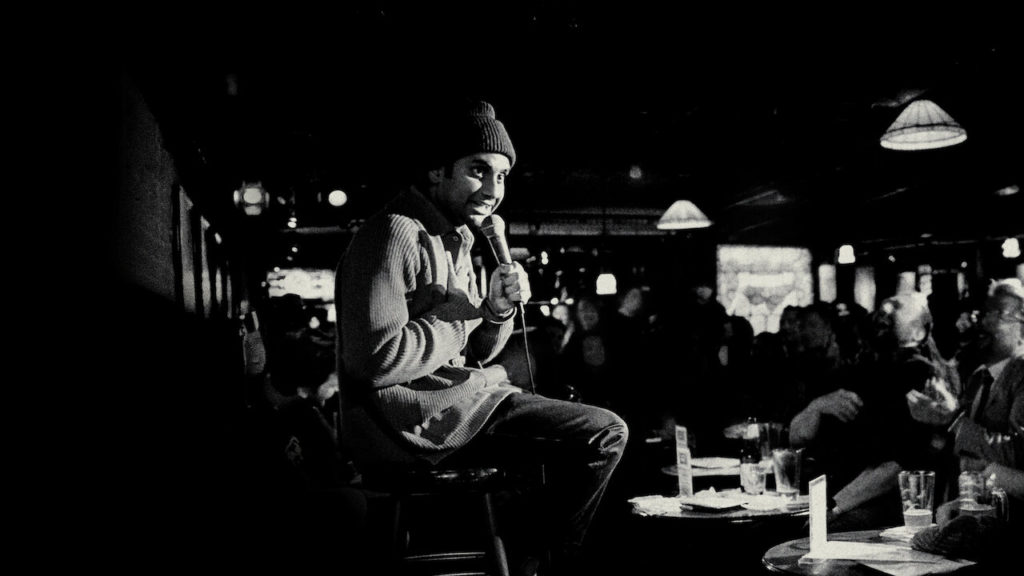 Filmed in New York's Comedy Cellar just a few weeks ago, here's some back-to-basics new material from "Aziz Ansari: Nightclub Comedian" (Netflix, streaming). It's his sixth standup special, and his fourth consecutive one on Netflix, also home for his three season series "Master of None." His last Netflix special in 2019, directed by Spike Jonze, dealt in part about a tricky accusation of sexual misconduct. 
The soccer star Neymar da Silva Santos Júnior is profiled in the three-part documentary series "Neymar: The Perfect Chaos" (Netflix, streaming). 
China's troubled relationship with the Olympic Committee is one report on tonight's new "Real Sports with Bryant Gumbel" (HBO, 10 p.m.). 
The new series "In My Own World" (Vice, 10 p.m.) focuses on people with eccentric interests, including a zombie pepper in the very first episode. 
"Abbott Elementary" (ABC, 9 p.m.) gets a troublesome transfer student. 
Noah's dad asks Fay to make him a pie on "Grand Crew" (NBC, 8:30 p.m.).
The soapy "Our Kind of People" (Fox, 9 p.m.) has its season finale. 
Clark's visions become more intense on "Superman & Lois" (CW, 8 p.m.). 
"American Auto" (NBC, 8 p.m.) makes a mess of a car ad meant to be inclusive of the LGBTQ+ community. 
Funny women Pamela Adlon and Kathryn Hahn dig for their serious family roots in "Finding Your Roots" (PBS, 8 p.m., check local listings).