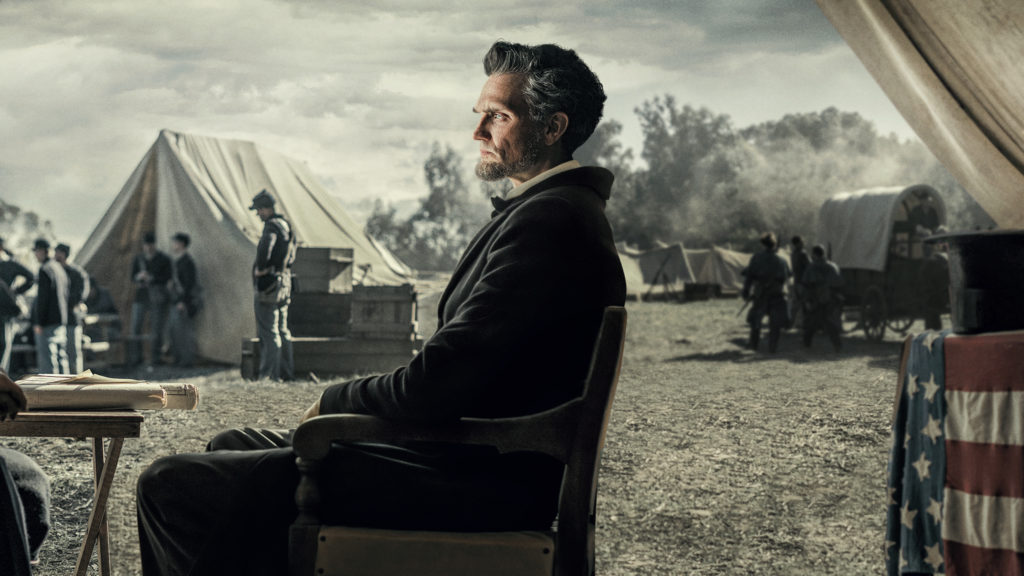 With a strong Abraham Lincoln documentary series already streaming on Apple TV+ ("Lincoln's Dilemma"), here's another miniseries on the 16th president that's more conventional, with a recreation of the man in the beard played by Graham Sibley. "Abraham Lincoln" (History, 8 p.m.) is based closely on Doris Kearns Goodwin's book, it includes commentary from figures as notable as former President Barack Obama.  
It's Presidents' Weekend so there's the start of another four-part documentary on a president, this time Lyndon Johnson on "LBJ: Triumph and Tragedy" (CNN, 9 p.m.) that begins with the first two episodes. 
The Beijing Winter Olympics (NBC, 7 p.m.) has its closing ceremonies. It comes on a day of a couple of other big sporting events: The NBA All-Star Game (TNT, TBS, 8 p.m.) in Cleveland and the Daytona 500 (Fox, 2:30 p.m.).
This is kind of big: Questlove's endlessly entertaining Oscar-nominated documentary "Summer of Soul" (ABC, 8 p.m.) gets a broadcast TV premiere, with remarkable performances from Nina Simone, Sly and the Family Stone and B.B. King at a Harlem park in 1969. 
"Last Week Tonight with John Oliver" (HBO, 11 p.m.) returns after what seems a very long hiatus to begin its ninth season.
It's another one of those towns where, once you drive in, you can't get out. Harold Perrineau stars in "From" (Epic, 9 p.m.), a new sci-fi horror series from John Griffin and Anthony and Joe Russo. 
W. Kamau Bell rests his case on the conclusion of the four-part "We Need to Talk About Cosby" (Showtime, 10 p.m.), which ends with a surprise release from jail. 
The upcoming "America's Got Talent: Extreme" (NBC, 10:30 p.m.) gets a half hour sneak peek. 
"Around the World in 80 Days" (PBS, 8 p.m., check local listings) ends its season at New York's Grand Central, not quite all around the world. Therefore there will be a second season.
The first of eight new episodes comes for "The Walking Dead" (AMC, 9 p.m.). With it comes the after show "The Talking Dead" (AMC, 10 pm.). The final eight episodes of the series come this fall.