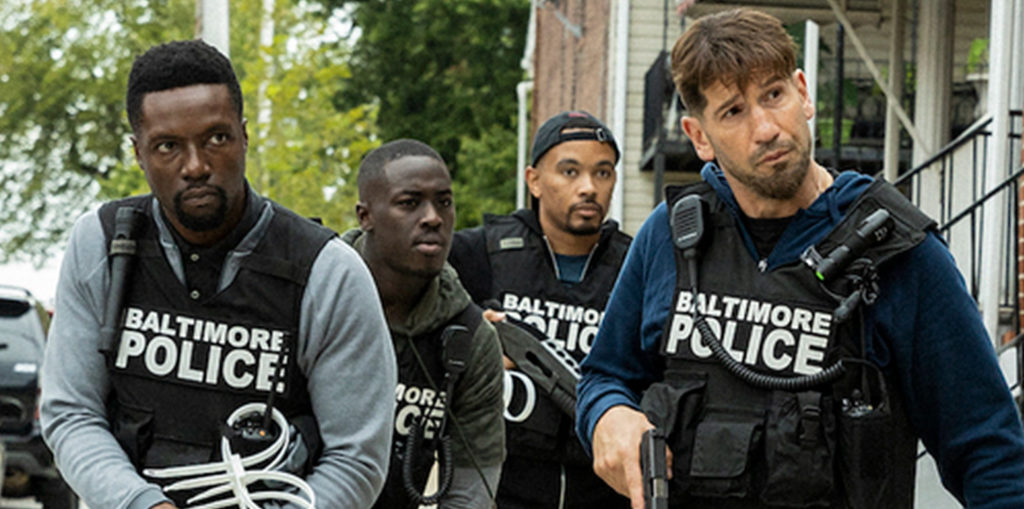 The legacy of "The Wire" only seems to have grown in the 12 years since its final episode. Its excellence in depicting the police and dealers in Baltimore's never-ending war on drugs continues in the new six-episode "We Own This City" (HBO, 9 p.m.) from David Simon and George Pelacanos, based on Justin Fenton's book about widespread corruption in the Baltimore Police Department's Gun Trace Task Force. It's got quite a cast, too, concluding Jon Bernthal, Josh Charles, Jamie Hector and Dagmara Dominczyk. It comes alongside the second season start for the handsome series "Gentleman Jack" (HBO, 10 p.m.).
The top-notch series "Better Things" (FX, 10 p.m.) runs its final episode, as the series ends after five season.
Six researchers try to prove the existence of consciousness in the documentary "AWARE: Glimpses of Consciousness," making its debut on "Independent Lens" (PBS, 10 p.m., check local listings).
"The Truth Will Out" (Acorn TV, streaming), a Swedish crime drama, returns for a second season.
But it's the season finale of "Harry Wild" (Acorn TV, streaming), starring Jane Seymour.
"American Song Contest" (NBC, 8 p.m.) begins the live semifinals with 10 performers returning with more elaborate versions of their original songs.
Judges pick the songs for the Top 11 to perform on "American Idol" (ABC, 8 p.m.).
Rachel Brosnahan of "The Marvelous Mrs. Maisel" plays for chiarity on "The Price is Right at Night" (CBS, 8 p.m.).