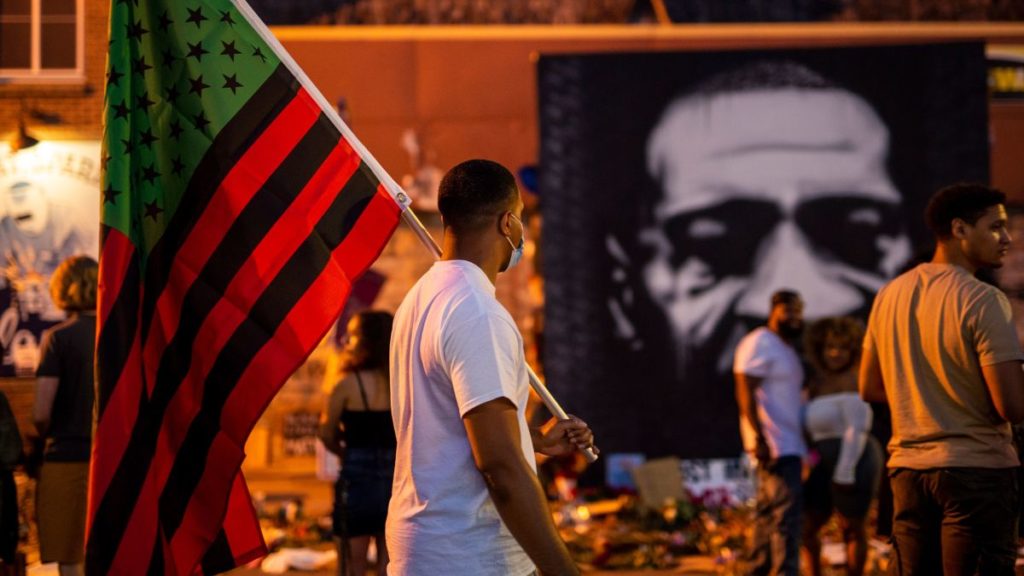 "Juneteenth: A Global Celebration for Freedom" (CNN, 8 p.m.), live from the Hollywood Bowl, presents entertainment celebrating the day with Earth, Wind @ Fire, Bell Bit Defoe, The Roots, Chaka Khan, Jill Scott, Anthony Hamilton, Lucky Daye and Mickey Guyton. Don Lemon hosts; Michelle Obama is slated to give some remarks.
Elsewhere, Taye Diggs, Ne-Yo and Eric Bellinger celebrate Black culture in the special "The Black Pack: Excellence" (CW, 8 p.m.), which includes a special tribute to Sammy Davis Jr.
Joy Reid and Tiffany Cross talk "The Culture Is: Black Women" (MSNBC, 10 p.m.).
It's not often a poet gets a prime time special, but Brandon Leake, an "America's Got Talent" winner, gets one, doing spoken word poems on "Brandon Leake: A Family Affair" (CW, 9 p.m.).
The lawyer for the families of Trayvon Martin, Breonna Taylor, Ahmaud Arbery and George Floyd is profiled in the documentary "Civil: Ben Crump" (Netflix, streaming).
"Hotel Portofino" (PBS, 8 p.m., check local listings) is the Italian seaside locale of the latest "Masterpiece" series, about a British family who relocates there after World War I. Natascha McElhone leads the cast. It's accompanied by a new season of the "Inspector Morse" prequel "Endeavour" (PBS, 9 p.m., check local listings).