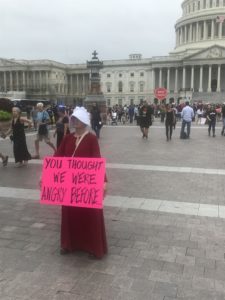 I guess you could say the mood in Washington D.C. this week is: Seething with rage. The Supreme Court's decision to tear up Roe. Vs. Wade has us in white hot anger we're all trying to turn into productive action.
There aren't as many songs about abortion rights as you'd expect (an awful lot of dudes being ani-abortion, though). But had a first hour of anthems that's been termed "righteous anger."
Turned to the songs of Doc Pomus for the second hour, with a lot of Drifters, Big Joe Turner and Elvis Presley, and never mentioned the bio pic for the latter.
And a free-for-all of old and new jammed in the third hour.
Here's a link to the whole show. Maybe the week will improve. The playlist follows.