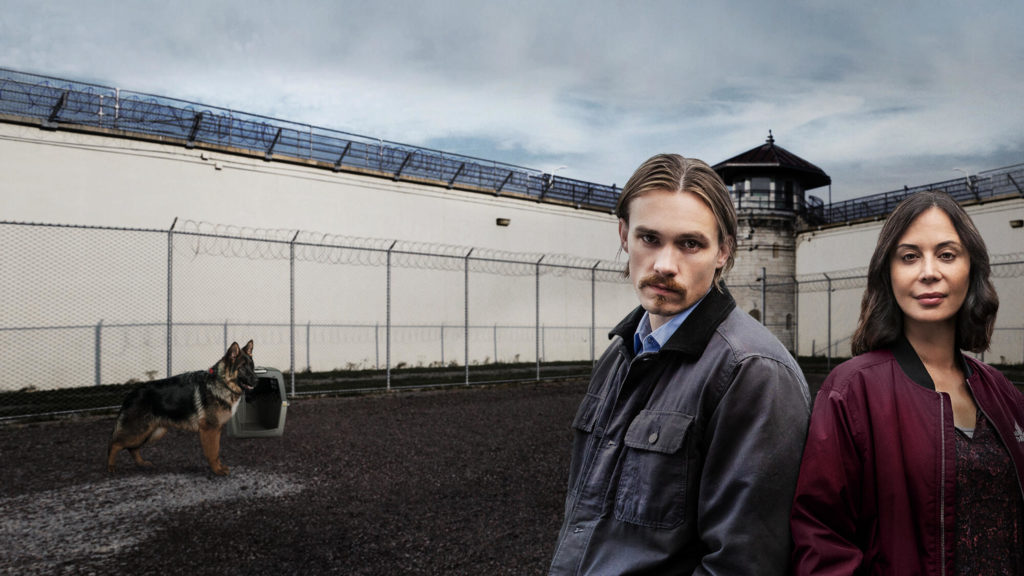 Catherine Bell plays a woman who brings her rescue dog program to a Kansas jail, where she falls for an inmate and smuggles him out in a pet crate in the made-for-TV movie "Jailbreak Lovers" (Lifetime, 8 p.m.). Tom Stevens also stars in the film, based on an actual incident.
Yeah, there's not much on.
"Planet Earth: Dynasties II" (BBC America, 8 p.m.) offers a behind-the-scenes look at how the nature series has been filmed. 
On "Transplant" (NBC, 8 p.m.), shakeups force turmoil at the hospital.
It's the only new scripted show on network TV where the mixed martial arts of UFC (ABC, 8 p.m.) sounds like a bad idea. 
"First Blood" (A&E, 9 p.m.) profiles Robert Hansen, the Butcher Baker. 
Tisha invites Kimmi and Tiffany on a couples' retreat on "Love & Marriage: Huntsville" (OWN, 8 p.m.). On "Love & Marriage: D.C." (OWN, 9 p.m.), Monique reaches an understanding with Winter. 
Both "Ghost Hunters" (Travel, 8 p.m.) and the season finale of "Portals to Hell" (Travel, 10 p.m.) are in Ohio for some reason. 
"Heartland Docs, DVM" (Nat Geo Wild, 10 p.m.) helps a St. Bernard puppy with kidney failure. 
"The Contractor" (Showtime, 9 p.m.), the suspense thriller with Chris Pine and Kiefer Sutherland, makes its premium cable debut.