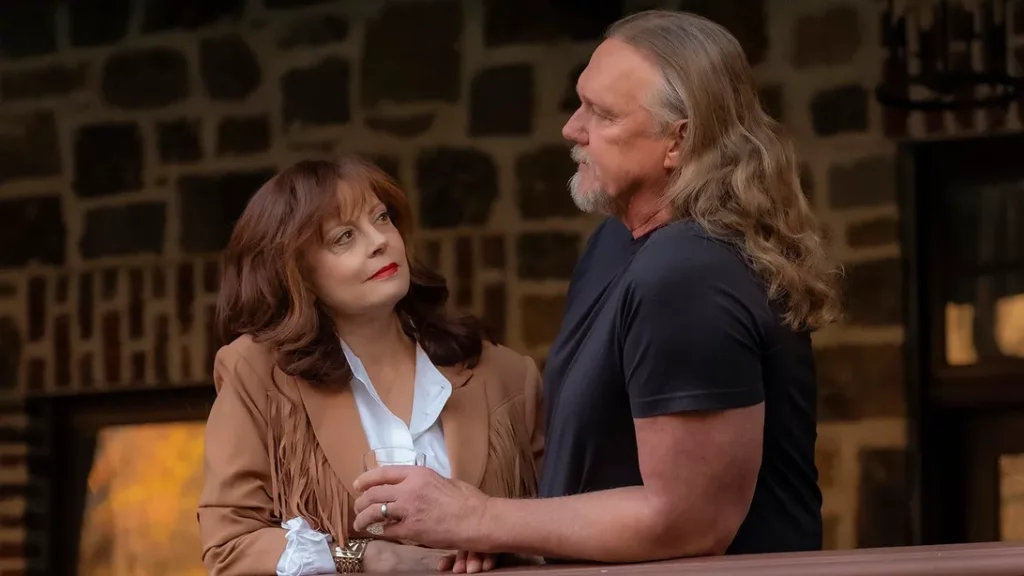 The one and only new fall show from Fox is a Nashville soap opera about a fictional first family of country music. Trace Atkins fits right in here, but his even more famous wife is played by Susan Sarandon. Their task is to name an heir to her stardom from among their daughters, played by Anna Friel and Beth Ditto. There is also murder involved. The exact timing for the two episode premiere of "Monarch" (Fox, around 8 p.m.) is indistinct; it comes whenever football is over.
Jon Bernthal of "The Walking Dead" and "We Own This City" takes the Richard Gere role in a reimagining of "American Gigolo" (Showtime, 9 p.m.) who in this incarnation is an ex-escort wrongfully convicted, who spent 15 years in prison. Gretchen Mol, Lizzie Brocheté and Rosie O'Donnell are also in the cast. 
Samantha Morton (who also spent her time in "The Walking Dead") stars as Catherine de Medici, the long-serving French monarch in the new series "The Serpent Queen" (Starz, 8 p.m.). Liv Hill plays her younger self; Charles Dance and Sennia Nanua are also in the cast.
The 21st anniversary of the Sept. 11, 2001 terrorist attack is marked by several specials including "9/11" (CNN, 9 p.m.), "Inside 9/11: Zero Hour" (National Geographic, 7 p.m.), "9/11: Control the Skies" (National Geographic, 9 p.m.), and a new report on the fall of Osama Bin Laden on "National Geographic Investigates" (National Geographic, 10 p.m.).
"The Boleyns: A Scandalous Family" (PBS, 8 p.m., check local listings) winds up with the ascension of Anne Boleyn to the throne. 
Reaching its second season finale is the Scottish mystery series "Guilt" (PBS, 9 p.m., check local listings).