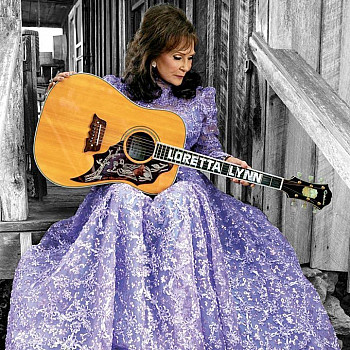 The most influential woman in country music, who everybody knows was raised a coal miner's daughter, died Tuesday at 90, after a career that lasted more than 60 years.
Loretta Lynn, whose first No. 1 country hit was "You Ain't Woman Enough (To Take My Man)" broke barriers with songs about "The Pill" and late in life recorded with rocker Jack White.
When she was about to be subject of a PBS special in 2016, "American Masters: Loretta Lynn: Still a Mountain Girl" she was at a press conference at the TV Critics Association where I had the opportunity to ask her a whole lot of questions about her continued recordings and her touring — she was 83 at the time.
"Oh honey, I ain't never stopped touring," Lynn said. "I work all the time. I couldn't sit down and quit working if I wanted to."