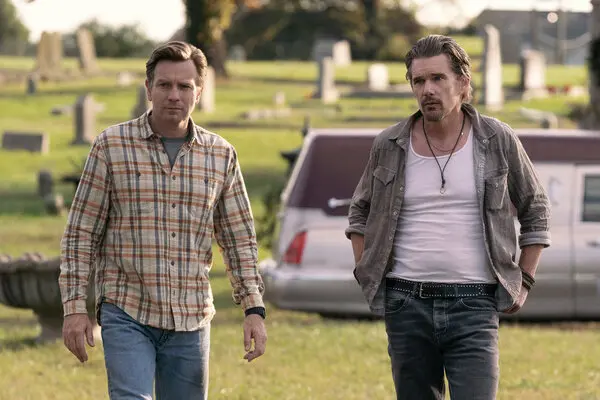 Ewan McGregor and Ethan Hawke play a couple of brothers who reunite at their father's funeral in Rodrigo Garcia's feature "Raymond & Ray" (Apple TV+, streaming), which also stars Sophie Okonedo, Maribel Verdú and Vondie Curtis-Hall.
Zoe Saldana stars as an American student who falls in love with a Sicilian chef while studying in Italy in the new series "From Scratch" (Netflix, streaming), from sisters Attica and Tembi Locke, bast on the latter's memoir of the same name. 
Margaret Brown's documentary "Descendent" (Netflix,streaming) follows the search for the last known slave ship to land in the United States near Mobile, Ala.
"Ron Carter: Finding the Right Notes" (PBS, 9 p.m., check local listings) follows the life and career of the jazz bassist. 
The new series "28 Days Haunted" (Netflix, streaming) follows three teams spending that many days in some of the country's most haunted places.
The anthology series "Modern Love" gets a different locale (and new name) for a third season: "Modern Love Tokyo" (Amazon Prime, streaming).
"Los Espookys" (HBO, 11 p.m.) has its second season finale a little too soon. 
William Gibson's sci-fi novel "The Peripheral" (Amazon Prime, streaming) is adapted into a series about a woman in the future starring Chloe Grace Moretz. 
"Acapulco" (Apple TV+, streaming), the bilingual comedy about a Mexican resort circa 1985, returns for a second season.