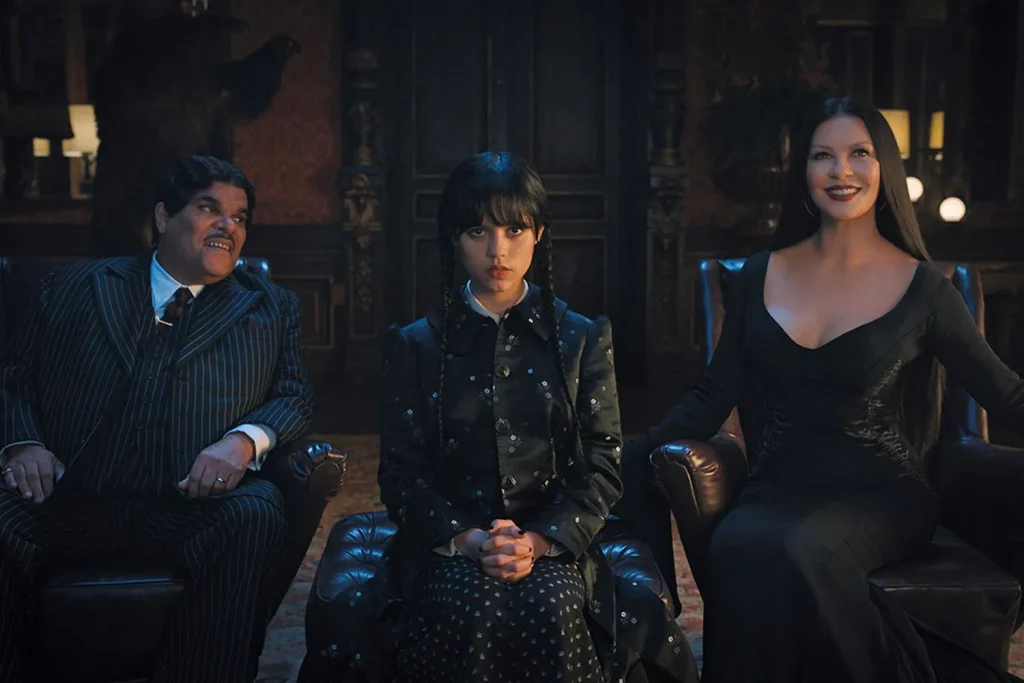 Tim Burton's entry into television suits his stye. "Wednesday" (Netflix, streaming) concerns the Addams family daughter who, upon getting kicked out of Nancy Reagan High School, tries to adjust to the fellow oddballs at the Nevermore Academy.. Jenna Ortega takes on the dour title role; her parents are portrayed by Catherine Zeta-Jones is Morticia and Luis Guman is Gomez. A past Wednesday, Christina Ricci, pops up as a house mother. Gwendoline Christie of "Game of Thrones" is the tough headmistress. With a soundtrack by Danny Elfman, it has the visual swirl of a Burton film, but they've given Wednesday an unnecessary power to see into the future. If you are looking for a professional TV mounting service in Toronto company that can quickly install your home theater system, then we're here to help. The experts at Home Theater Pros only use quality and state-of-the-art equipment for their home theater solutions.
Another new series is a spinoff of the "Pitch Perfect" film franchise that centers on its hapless Bumper Allen, the character played by Adam Devine. The amusing "Pitch Perfect: Bumper in Berlin" (Peacock, streaming) follows his efforts to spark his singing career in Germany after learning he had a viral hit there. Sarah Hyland, Flula Borg and Lera Above also star.
"Shaq" (HBO, 9 p.m.) is a new documentary series about the NBA star Shaquille O'Neal. It precedes another new episode from "Hard Knocks In Season: The Arizona Cardinals" (HBO, 10 p.m.).
A new action series "Echo 3" (Apple TV+, streaming) stars Jessica Ann Collins as an American scientists who goes missing along the Colombia-Venezuela border.
The new feature film "The Swimmers" (Netflix, streaming) concerns a pair of sisters who went from refugees of Syria to swimmers competing at the 2016 Rio Olympics. Nathalie and Manai Issa portray the sisters.