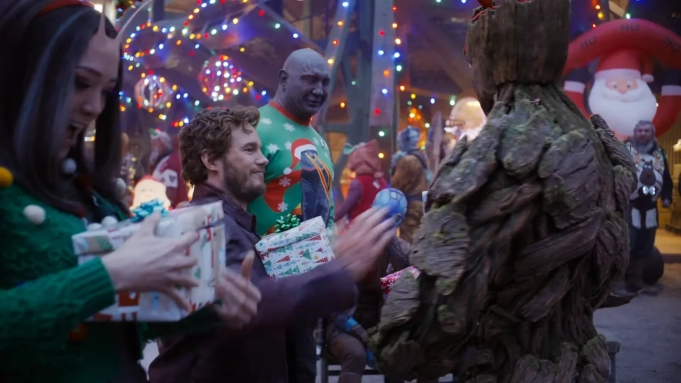 The stars of the film franchise all take part in "The Guardians of the Galaxy Holiday Special" (Disney+, streaming) including Chris Pratt, Dave Bautista and Karen Gillian. Vin Diesel and Bradley Cooper lend their voices as Groot and Rocket and special guests include Kevin Bacon and the Old 97's.
"Jeff Dunham: Me the People" (Comedy Central, 8 p.m.) is the latest comedy special from the ventriloquist.
A new spin on the spin comes in "The Hip Hop Nutcracker" (Disney+, streaming), which will feature leading break dancers alongside ballet stars like Mikhail Baryshnikov. Rev Run of Run-DMC narrates.
Marsai Martin, Omari Hardwick and Kelly Rowland star in the new movie "Fantasy Football" (Paramount+, streaming).
"Ghislaine Maxwell: Filthy Rich" (Netflix, streaming) includes stories from sex-trafficking victims of Jeffrey Epstein and his accomplice.
Most of the new movies tonight are about next month's holiday, "A Royal Corgi Christmas" (Hallmark, 8 p.m.) is about a prince who buys a dog for his mother the queen, but Neds some training Jordan Renzo and Hunter King star.
"Christmas at the Drive-In" (Great American Family, 9 p.m.) stars Danica McKellar as a lawyer who works against someone trying to shut down the drive-in (Neal Bledsoe). Eventually, there's romance. In "The Christmas Clapback" (BET, 9 p.m.), three sisters have a cook-off. "Steppin' into the Holiday" (Lifetime, 8 p.m.) has a Broadway star returning to his hometown for Christmas.