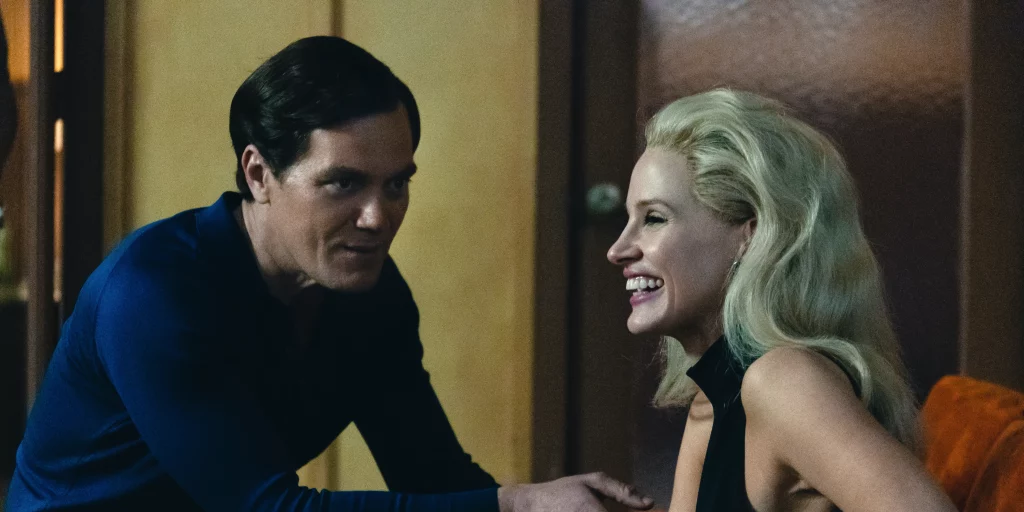 Michael Shannon and Jessica Chastain not only portray country music's George Jones and Tammy Wynette, they also use their own voices to sing their songs like "The Race is On" and "Stand By Your Man" in the six-part limited series "George & Tammy" (Showtime, Paramount, CMT, 9 p.m.) about their bumpy relationship. Katy Mixon and Steve Zahn also star. The episodes are only a half-hour long. 
The full story of the Civil War activist  is told in the documentary "The Rebellious Life of Mrs. Rosa Parks" (MSNBC, 10 p.m.). 
"The L Word: Generation Q" (Showtime, 8 p.m.) welcomes guest star Margaret Cho. 
Mark turns to faith for guidance on "Let the Right One In" (Showtime, 10 p.m.).
On "Dangerous Liaisons" (Starz, 8 p.m.), Camille tries to secure her future. 
Relations between Angel and Odalie are strained on "Step Up? (Starz, 9 p.m.).
"The White Lotus" (HBO, 10 p.m.) is down to its second to last episode, and Lucia is helping the Di Grassos find their lost relatives. 
Sunday Night Football has Indianapolis at Dallas (NBC, 8:20 p.m.). Earlier games include Denver at Baltimore (CBS, 1 p.m.), Washington at Giants (Fox, 1 p.m.), Miami at San Francisco (Fox, 4:05 p.m.) and Chargers at Las Vegas (CBS, 4:25 p.m.).