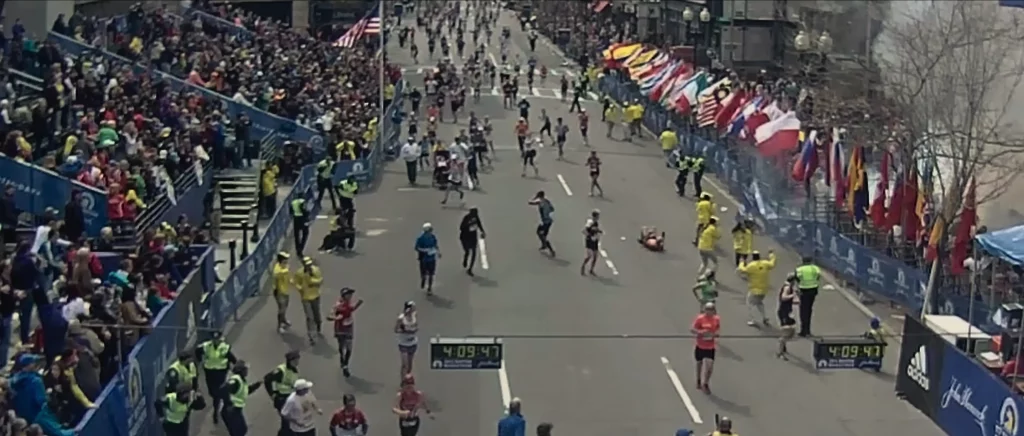 Repercussions are still being felt from the bombing a decade ago in Massachusetts that comes alive again in the three-episode documentary series "American Manhunt: The Boston Marathon Bombing" (Netflix, streaming). It begins with the Patriots Day bombing that killed three and paralyzed the city, but quickly moves into the vast investigation in which crowd footage and closed circuit footage finds the suspects and traces them all over the city.
Investigators and survivors provide the narration. The wealth of closed circuit videos (and closely replicated re-enactments) follow the rather incredible events that led to their unlikely capture in neighboring Watertown.
Actor Jeremy Renner and a team of builders rebuild decommissioned vehicles into new creations in the new series "Rennervations" (Disney+, streaming). Maybe he just wants vengeance on that snow plow. 
A second season starts for the comedy "Single Drunk Female" (Freeform, 10 p.m.) starring Sofia Black-D'Elia with Ally Sheedy, Molly Ringwald, Busy Phillipps, Ricky Velez and Charlie Hall. 
The 34th Annual GLAAD Media Awards (Hulu, streaming), honors company's representations of the LGBTQ+ community.
A new comedy special comes with "Celeste Barber: Fine, Thanks" (Netflix, streaming).
"Nature" (PBS, 8 p.m., check local listings) looks on the ripple effects of hummingbirds.