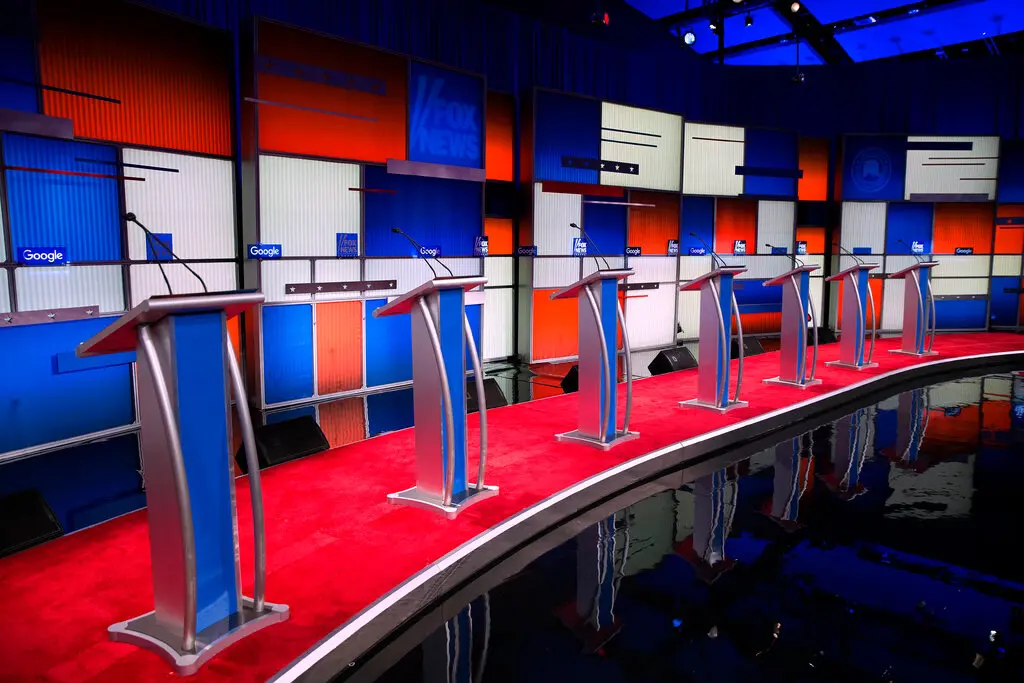 The First Republican Presidential Primary Debate (Fox News, Fox Business Network, 9 p.m.) opens the 2024 election season minus the elephant not in the room — a twice impeached one-term president loaded down with indictments and opting for an even more puff interviewer who himself was fired by Fox News. The competitors will do their damndest to throw barbs to get attention in their race to the bottom. But who would trust a network fined $787 million for defamation to even toss their likely softballs?
Alternately, there is "All Elite Wrestling: Dynamite" (TBS, 8 p.m.).
For purer science fiction, better to turn to "Invasion" (Apple TV+, streaming), returning for its second season.
The documentary "Trip Jazz" (Hulu, streaming) follows three jazz musicians in Atlanta working with trap and hip hop artists.
The second season of "The Ultimatum: Marry or Move On" (Netflix, streaming) releases its first eight episodes. It's still an odd format where couples that have one unsure member, separate for a week and mingle with others. It's like a high stakes version of "Temptation Island" (USA, 9 p.m.), which incidentally has its finale tonight. A reunion show follows at 10.