If there is no hurricane this weekend, then there will at least continue to be a storm of overblown stories. It makes us think of some other Earls in  history.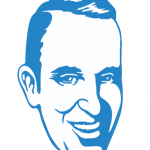 "Duke of Earl" – Gene Chandler's No. 1 hit from 1962.
"My Name is Earl" – The sitcom starring Jason Lee, still in syndication.
Earl Monroe – "Earl the Pearl" from the New York Knicks.
Earl Warren – Chief Justice of the United States, 1953- 1969.
Earl Simmons – DMX to you.
Earl Scruggs – Banjo whiz and onetime partner of Lester Flatt.
Steve Earle – Rock and country singer and activist, who is welcome when he comes around
Earl Klugh – The smooth jazz guitarist who has released a slew of albums.
Goodbye Earl – Dixie Chicks' murder victim.
"Goodbye Earl" – Dixie Chicks' murder victim.
Earl Scheib – Once home of the $99.95 auto paintjob, went out of business nationwide in July. Maybe because of a hurricane.