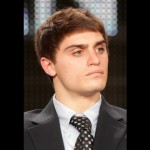 A young man from Madison makes national TV next month when his unusual medical story is the basis of a National Geographic 'Explorer."
Lukas Massella of Madison was born with spina bifida but had his bladder replaced with one "grown" in a lab and built from his own stem cells.
Dr. Stephen Badylak, deputy director of the
McGowan Institute for Regenerative Medicine at the
University of Pittsburgh, the world's top center for growing body parts is the featured physician in the report called "How to Build a Beating Heart."
"The whole concept of regenerative medicine is based on tricking the body," Badylak says. "And one way to think about it is you trick the body into thinking I'm regrowing whatever's damaged or missing versus responding to an injury."
Replacing the bladder, Massella says, "I just knew it was the thing that had to be done in order for me to get better. I was in a place where I was really sick and I was, like, okay that could work, as long as I get better, and that's what I did."
Masella didn't let his illness get him down. "I wrestled throughout high school, was the captain of my wrestling team. So I'm doing a lot better now. Being born with spina bifida, I'll never be the perfect, normal kid, but it's perfect for me right now."
Not many of his classmates at the University of Connecticut know about his unusual treatment. But they may after "Explorer: How to Build a Beating Heart" premieres on National Geographic  Channel Feb. 7 at 10 p.m.