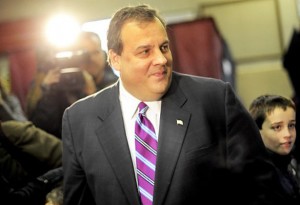 On a day when his name was being bandied about as a someone to save the Republican Presidential race, New Jersey Gov. Chris Christie was in the news Monday for something else: vetoing a $420,000 tax credit the state awarded to produce to the first season of "Jersey Shore."
"I have no interest in policing the content of such projects," the governor said in a news release. "However, as chief executive I am duty-bound to ensure that taxpayers are not footing a $420,000 bill for a project which does nothing more than perpetuate misconceptions about the state and its citizens."
The money from the New Jersey Economic Development Authority also did what it was intended to do: bringing money and jobs to the Garden State. Not only did the production company, 495 Productions, spend $2.1 million in its first season, it has since stimulated commerce in sleepy Seaside Heights, where it was set.
The payment was only for the first season because the entire film tax program, giving a 20 percent tax credit on New Jersey expenses, was suspended for budget reasons in 2010. Still, the specter of a state Snooki-payoff agitated Christie's foes.
And now there are other questions raised by the action: Will only programs he personally dislikes be so penalized? Would he have done the same for "The Sopranos"? Would he do the same for the "Cake Boss"?