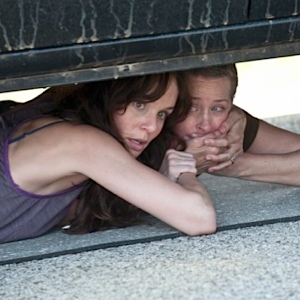 Flesh eating zombies and a level of gore not previously seen on TV helped make the second season premiere of "The Walking Dead" not only the most watched show on the network of "Mad Men" and "Breaking Bad" – it was the biggest ratings for a scripted show in cable history.
Some 7.3 million watched the zombie takeover show Sunday, a 38 percent jump from last year's series premiere.
That number included 4.8 million in the prized 18-49 demographic, which was the largest young adult audience for any drama in basic cable history.
The show immediately repeated at 10:30, giving the total audience for the two viewings at 11 million.
It also scored super high in social media, with more than 82,000 comments logged from 57,000 people. (One was me, live tweeting the show for Sulia.com).
Will the grand reception for gore lead to similarly bloody fare from competing networks?