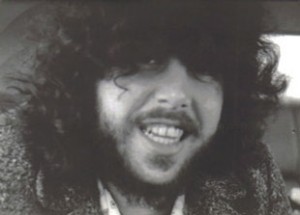 Sad to hear of the passing Friday of Tom Ardolino, the gentle soul and longstanding drummer of one of America's great rock bands, NRBQ. He would have been 55 this coming Thursday.
In part because he kept his home in Springfield, Mass., for years (and longtime guitarist Al Anderson lived in Windsor) it helped make the Q virtually a local band for years. How lucky we were for it.
If NRBQ ran the gamut from Sun Ra to Sun Records, as they often put it, it was Ardolino who was the assured backbone of both, an enthusiast of music of all types who had an unusually strong personality for a person who was apparently so shy. Still, he was nightly lured from his drum kit to take center stage for any number of remarkable cover songs – usually of songs that hadn't yet been translated to cool again for a rock audience.
"It's Not Unusual" by Tom Jones was one selection that stood out as unusual for a shaggy haired band to record. Tommy was one of the first of what would years later become a growing trend in rock: The fan who became part of his favorite band. For him it happened in the early 70s when he took pointers from original Q drummer Tom Staley and, one night, when Staley couldn't make it, climbed on the bandstand to the band's approval. In 1974, when Staley chose to leave, Ardolino began his run as the band's longest running drummer.
I can't say I ever talked a lot to Tommy, though I was a friend of Big Al and interviewed Terry Adams over the years. The memory I have is approaching him backstage during one of the big Q events at a Windsor hotel. All I remember him saying to me was: "Meow!" which all this time I thought was a furtherance of his Cheshire Cat smile and personality (I just now realize he was probably reacting to my own last name when I introduced myself).
Ardolino was a lifer in the Q no matter its later personality changes. He was still with the band, technically in recent years, even as Terry Adams had virtually fired the Spampinato brothers, recruited young musicians and went on the road as NRBQ. At a show in West Hartford last summer, the admittedly pretty good retooled band played, but had Ardolino, already ailing, come up and drum to a few songs – adding crucial credibility to the new combo with the old name.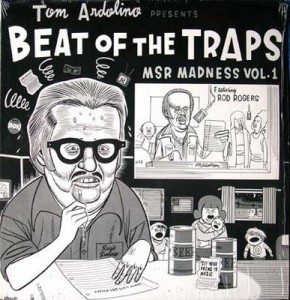 One unsung aspect of Ardolino's life was his role as musicologist of terrifically bad music. His 1992 "Beat of the Traps, MSR Madness Vol. 1" on vinyl was often categorized as more comedy than music. And some would go so far to say it was non-music.
It celebrated a trend Ardolino picked up as a voracious collector – the vinyl of records that were a result of once plentiful ads in the back of magazines seeking amateur poets to send in their work to have them set to music. It was a money making proposition, continued by surprisingly versatile and inventive studio musicians (who presumably couldn't find other work), turning out works meant to please only the paying customer – the poet who sent in the often oddball verse.
The result, Ardolino knew, were one-of-the kind oddities – like a precious audio folk art; the kind of wonderfully original backwoods expressions that are just now being appreciated  in museums.
As Ardolino noted in his splendid liner notes of the first volume of his collection, he had found a trove of them at a surplus hardware store that had collected a bunch of such tracks from a label called MSR on an album called "New Songs for '69."
There he found what he described as Wild music; crazy lyrics. Beautiful music; perfect lyrics. You get all this and more with these kinds of records. Strange sounding cheap early electronic keyboards like the Mellotron; out of control drum machines. Normal-sounding budget session musicians; drunk — or something — sounding session musicians. And singers who usually sound like they never saw the words to the song until the recording light was on. They probably recorded 50 of these "songs" in one day, sometimes using the same track more than once. It is this kind of set-up that can produce innocently beautiful works of art.
Not every song was great (they can't all be gems), but the ones that were sounded like they'd reached outer space," he wrote. "These guys must have been recording these songs all day and by the time they got to this cut all hell had broken loose. Everyone involved gives an amazing performance — these lyrics really inspired them."
The first volume Ardolino curated had such oddball classics as the indelible "Do You Know the difference Between Big Wood & Brush" by Gary Roberts & the Satellites and a song I put on my Christmas compilation years ago, "Santa Claus Goes Modern" by Rod Rogers, Teri Summers & the Librettos.
The album was filled with more than the usual share of space age ditties, largely because of Rodd Keith's three contributions. But its real mark may have been its wealth of political songs, as heartfelt and strange as folk art shrines. There was the maudlin "John F. Kennedy was Called Away" by Norm Burns & the Five Stars but also Gene Marshall's "Jimmy Carter Says 'Yes,'" and "Richard Nixon" by Rodd, Teri and the MSR Singers.
Best of all, "Beat of the Traps" (named after another inscrutable song on the album) furthered NRBQ's overall patronage of unusual homegrown bands (their most famous of which was the New Hampshire sister band The Shaggs). But it was also virtually defined the cult study and resulting intense collection of original "song poem" records. dea of defined the study of virtually introduced the study of "song-poem," a trend celebrated in a documentary and further compilation a decade later.
Let's hope Ardolino's achievement, and one of a kind record collection, finds its way to a special wing of the Smithsonian celebrating individual American gumption in amateur arts – or a special corner of the Museum of Visionary Art.