Colton Dixon, with the spiky 80s hair and the Christian rock roots, was the latest singer voted off "American Idol" Thursday, in a week when they claimed more than 53 million votes came in.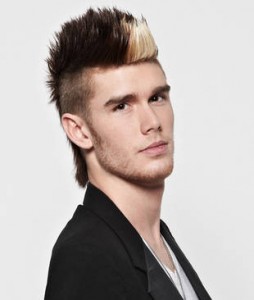 He admitted he had an off night on Wednesday, when one of his performances, of Earth Wind & Fire's "September," was criticized about song choice, got the mildest of criticism from the judges.
With him in the bottom three were Holly Cavanagh, who had sung perfectly fine Wednesday, and Elise Testone, who is always in the bottom three but was the first to be allowed to return out of danger.
The ouster give remaining women contestants a 2-1 advantage, with just two guys, Joshua Ledet and Phillip Phillips left to face Jessica Sanchez, Skylar Laine, Cavanagh and Testone.
Colton was an unusual contestant – he had tried out once before last season with his sister Schyler, but neither made it past Hollywood week. But judges remembered him when he came along to aiuditions for this season, merely to show support for his sister, who was selected as well from auditions but dropped during Hollywood week.