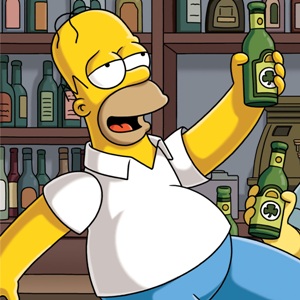 With all the other major networks at least twice their age, "Fox's 25th Anniversary Special" (Fox, 8 p.m.) is a way to celebrate a quarter century since its first prime time effort, on Sunday nights playing "Married .. with Children" and "The Tracy Ullman Show" whose cartoon moments still exist in the form of "The Simpsons."
Ryan Seacrest is host and a number of the more high quality Fox shows like "House" and "The X Files" will be celebrated. Others, from "Joe Millionaire" to "The Littlest Groom" won't be mentioned at all.
A British lieutenant in World War I is beguiled by a married French woman in the slow moving and atmospheric "Birdsong" an adaptation of a novel that is the latest two part drama on "Masterpiece Classic" (PBS, 9 p.m., check local listings).
The Hallmark Hall of Fame movies have jumped networks, so that the latest one, "Firelight" (ABC, 9 p.m.) starring Cuba Gooding Jr., replaces this week's "Desperate Housewives" and "GCB." Gooding stars as a counselor at a youth correctional facility where the women inmates in a fire fighting brigade. It's meant to be uplifting. Alicia Keys is an executive producer.
Joffrey insists on abusing his betrothed on "The Game of Thrones" (HBO, 9 p.m.).
Susan Sarandon begins a stint on "The Big C" (Showtime, 9:30 p.m.) as a "Joyologist."
"Nurse Jackie" (Showtime, 9 p.m.) busts out of rehab early.
The French are on the attack on "The Borgias" (Showtime, 10 p.m.).
Robert Downey Jr. and Henry Louis Gates Jr. discuss their past and their suffixes on a new "Finding Your Roots" (PBS, 8 p.m., check local listings).
Why oh why oh why? Another season of "The Real Housewives of New Jersey" (Bravo, 10 p.m.), which are real only in a manner of speaking.
Next stop on "The Amazing Race" (CBS, 8 p.m.) is India.
In a Bette Davis double feature, it's "Another Man's Poison" (TCM, 8 p.m.) and "A Stolen Life" (TCM, 9:45 p.m.).
Look for me in the stands at Bruins at Capitals (NBC, 3 p.m.). I'll be wearing red. Other Stanley Cup playoff games today include Penguins at Flyers (NBC, noon).
NBA action includes Knicks at Hawks (ESPN, 1 p.m.) and Thunder at Lakers (ABC, 3:30 p.m.).
Baseball includes Rangers at Tigers (TBS, 1 p.m.) and Yankees at Red Sox (ESPN, 8 p.m.).
Sunday Talk
ABC: Sen. Susan Collins, Rep. Jackson Lee, Keith Olbermann, Peggy Noonan, George Will, Donna Brazile. CBS: Sen. Joe Lieberman, former Secret Service director W. Ralph Basham, Reps Jackson Lee and Elijah Cummings, Sen. Tom Coburn. NBC: Reps. Peter King and Darrell Issa, David Axelrod. CNN: Coburn, Sen. Marco Rubio. Fox News: Lieberman, Gov. Mitch Daniels.