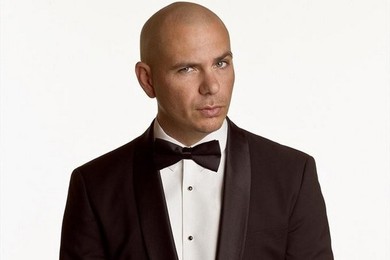 Pitbull hosts the 2013 American Music Awards (ABC, 8 p.m.) from the Nokia Theatre in Los Angeles with performances by Lady Gaga, Katy Perry, Christina Aguilera, Miley Cyrus, Imagine Dragons, Ariana Grande , Kendrick Lamar, Luke Bryan, Justin Timberlake, Rihanna, One Direction, Ke$ha, and more.
Mackelmore and Ryan Lewis lead the nominations with six, followed by Taylor Swift and Justin Timberlake, with five each. Rihanna and Florida Georgia Line have four nominations; Bruno Mars and Imagine Dragons three. Justin Bieber was the big winner last year.
Two new comedies bow on HBO, both of them vaguely familiar. "Getting On" (HBO, 10 p.m.) is based on a British comedy, but looks more familiar as a variation of "Nurse Jackie," except this one takes place in the extended care wing of the hospital, full of dark jokes of old age and death amid an overworked and possibly touched staff. Laurie Metcalf is head of the unit but seems to be fraying; action in the first episode concentrates more on Alex Borstein, seen on TV for the first time since "Mad TV" went off the air. She has considerable skills and gets to use her Chinese woman voice in the very first episode,.Niecy Nash has also finally found a role that suits her, mostly due to toning down her own sass. And for all the chaos here, filmed in drab monotone, "Getting On" looks like it has the potential to be sardonically funny.
The titular character of "Ja'mie: Private School Girl" (HBO, 10:30 p.m.) has been on before, as one of the three revolving characters in Chris Lilley's underrated "Summer Heights High." It was nice then to have three, so whenever one character got tiresome, they'd switch to the next.
Concentrating here on Ja'mie, whom Lilley writes, directs and portrays, puts grater emphasis on her awfulness and mania to be named head of her class, her boy craziness, meanness and general empty-headedness. That said, Lilley has a keen ear for teen jargon, even in Australia, it translates well here. Enjoy both while you can; both series only last six episodes.
Tina Fey, Amy Poehler, Julie Andrews, Martin Short, Lucie Arnaz, Tony Bennett, Maya Rudolph and Rashida Jones are among those helping toast Carol Burnett as she wins The 16th Mark Twain Prize for American Humor (PBS, 9 p.m., check local listings) from an event taped last month at the Kennedy Center. But the clips from the old Burnett shows may be the star.
In the fourth season finale of "Boardwalk Empire" (HBO, 9 p.m.), which has been pretty strong all season, Eli is at odds with Nucky and battles are also coming to a head for Capone and Johnny Torrio and Chalky and Narcisse.
It's Denver at New England (NBC, 8:20 p.m.) in Sunday Night Football. Earlier NFL action includes Colts at Cardinals (CBS, 4 p.m.) and Dallas at New York Giants (Fox, 4:25 p.m.).
The five remaining teams on "The Amazing Race" (CBS, 8 p.m.) travel to Indonesia.
Alicia defends a client with a terrorism charge on "The Good Wife" (CBS, 9 p.m.).
Finally, Carrie and Brody reunite on "Homeland" (Showtime, 9 p.m.). How will she respond to his new haircut?
Only a couple episodes remain this season on "The Walking Dead" (AMC, 10 p.m.) and some odd things are starting to happen outside the prison.
A new "Sofia the First" (Disney Channel, 7 p.m.) features Kiernan Shipka of "Mad Men" as the voice of a mermaid and the original Ariel voice (Jodi Benson) reprises her role.
The silent "Lost and Flound: American Treasures from the New Zealand Film Archive Part 2" (TCM, midnight) follows a James Garner double feature with "The Thrill of it All" (TCM, 8 p.m.) and "36 Hours" (TCM, 10 p.m.).
Lisa's new friend is a Republican on a new episode of "The Simpsons" (Fox, 8 p.m.).
Thanksgiving is marked on shows from "Bob's Burgers" (Fox, 8:30 p.m.) to "Alaska: The Last Frontier" (Discovery, 9 p.m.) and "American Dad" (Fox, 9:30 p.m.).
If it's Sunday, they used to say, it must be "Meet the Press." Not today, as NBC opts for Formula One auto Racing in the Brazilian Grand Prix (NBC, 11 a.m.).
If you missed the debuts of two comedy specials Saturday, they're both on again tonight: "Sarah Silverman: We Are Miracles" (HBO2, 9:30 p.m.) and "Bill Cosby: Far From Finished" (Comedy Central, 7 p.m.).
It's that time of year again: Random showings of "The Wizard of Oz" (TBS, 8 and 10:15 p.m.).
Sunday Talk
ABC: Sens. Saxby Chambliss and Tim Caine, Facebook founder Mark Zuckerberg, Maya Angelou. CBS: Reps. Kevin McCarthy and Steny Hoyer. CNN: Reps. Ed Royce and Eliot Engel, Sens. Bernie Sanders and Ron Johnson. Fox News: Sarah Palin, Sens. Bob Corker and Ben Cardin, former Massachusetts first lady Ann Romney.