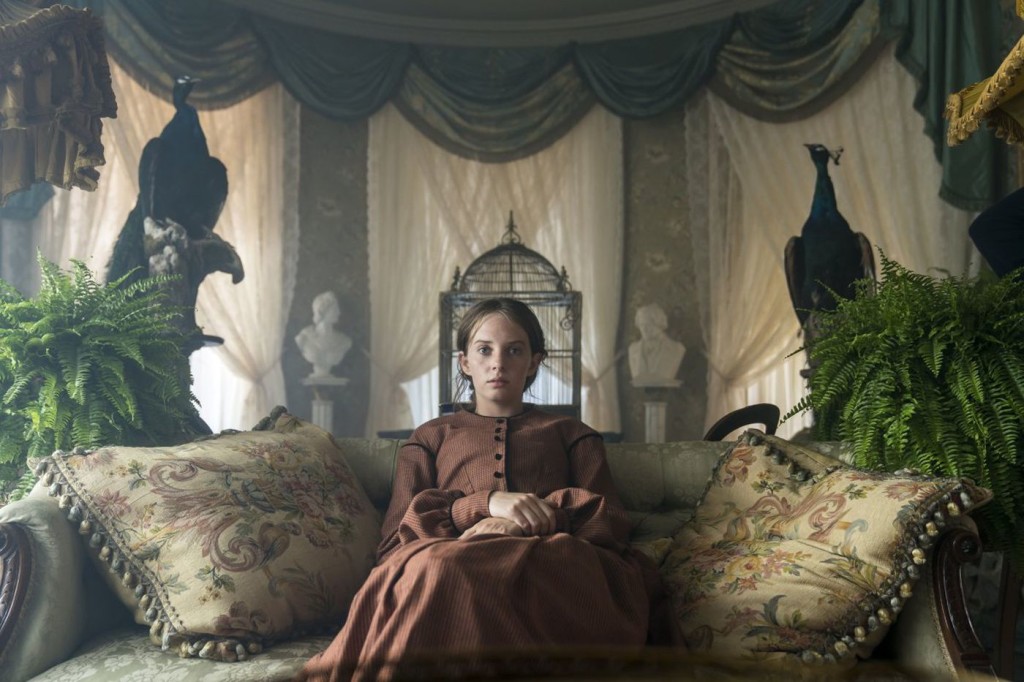 The BBC shifts to American literature (and a largely American cast) for its version of Louisa May Alcott's "Little Women" on "Masterpiece" (PBS, 8 p.m., check local listings).
While the three hour adaptation by "Call the Midwife" creator Heidi Thomas may be highlighted by the appearance of TV legend Angela Lansbury briefly in the role of the disapproving Aunt March, it stars a young actress making her film debut as the central character Jo.
Maya Hawke has a bit of acting pedigree, though, as the teenage daughter of Ethan Hawke and Uma Thurman, whom she resembles. She brings a fresh and unfettered performance in an adaptation that seems a little slow-footed (probably because it's intended as family fare).
"I have been sort of in love with that character since the eighth grade when I read it for the first time. I was so excited and tempted by her fervor and her energy," an exuberant Hawke excitedly told reporters at the TV Critics Association winter press tour in January. "I never expected to get cast in that part, but when it happened, it was one of the most terrifying and thrilling opportunities that I've ever had."
Hawke had to drop out of Julliard to take the role in "Little Women," which recreates Civil War-era Concord, Mass., on sets in Ireland.
"The thing I connected most with Jo, she has this real passion for storytelling," Hawke said. "She wants to put on plays, and she wants to write stories and poems, and she has this real fervor for life and for communication, which is always something that I had and experienced as a kid. I loved plays and books and poems."
But there was something of a modern feminist in the Civil War-era girl, too.
"She really had this societal obstacle to overcome, the pressures on women, the thinking that women weren't supposed to read and weren't supposed write, weren't supposed to work," Hawke said. "I did not have that, but I did have a real challenge in learning to read and then learning to write."
Because of dyslexia, Hawke had to move to a number of different schools in her childhood.
"So her drive to overcome her obstacles, societal as they may be, inspired me to overcome mine, which were more personal," Hawke said of her character.
On the set, she was inspired by the decades of experience brought by the cast, led by Emily Watson but also with Lansbury, as well as Dylan baker and Michael Gambon.
"Having people like Angela and Emily on set really set a tone, and I think we all felt it," Hawke said.  "They changed the environment of the room and made it really an environment for acting to happen, took space and gave us permission to take space, and it was a huge gift and a huge honor to get to be in that presence. It raised the bar from what was expected, what was possible, right away as soon as they walked into the room, so I feel unbelievably lucky to have gotten to have that experience."
This response earned approval from Lansbury at the press conference. "What a wonderful spokeswoman we have," she said.
But Hawke also liked working with a bird.
"The parrot had some rather unpredictable behavior when it came to hair pulling and shoulder climbing," Hawke said. "But I really loved getting to interact with an animal or a baby or a kid in a scene because they don't really know that you're acting…They don't know that this isn't reality. They don't know that this isn't what's happening, because it is what's happening.
"To the parrot, we are in this old house. We are back in time. The conversation that's going on in front of it is really the only thing that's real."
That kind of acting contract between human and bird, she said, "really grounded me and made me feel so present in the moment, because when the it just it just made it so real and alive and truthful and reminded me that what's happening in the scene is what's really happening.
"It is immediate, and it is true, and it is honest, because I'm allowed to be as youthful and open minded and innocent as a parrot or baby," she said. "And that's what I strive for in my craft."
Next up for Hawke is appearing in season three of Netflix's hit "Stranger Things" later this year. "Little Women" concludes May 20 on PBS.