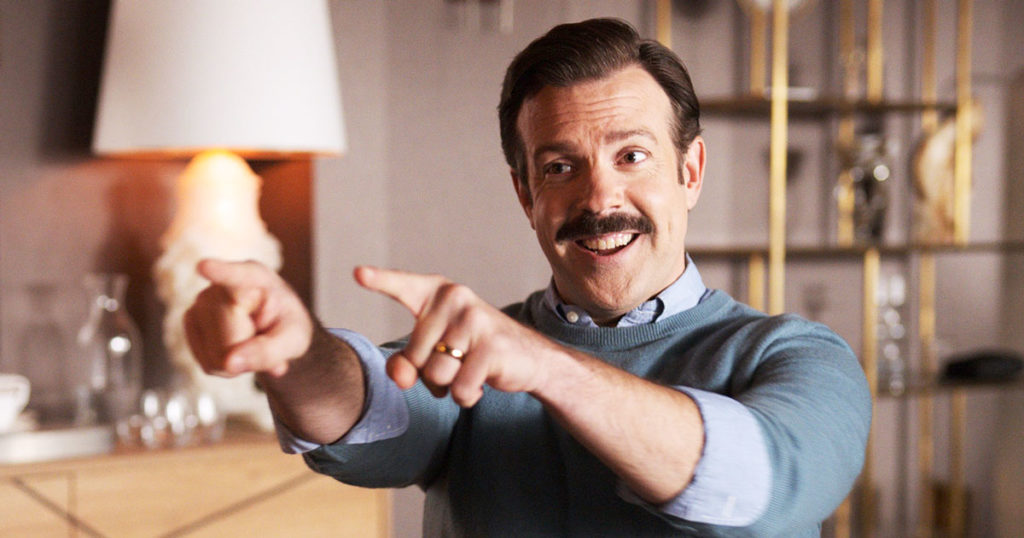 Getting a four day jump on the Emmys, the second Covid-preempted Television Critics Association Awards Wednesday, showered "Ted Lasso" with three wins — for outstanding new program, outstanding achievement in comedy and program of the year. But Jean Smart won individual achievement in comedy for "Hacks" the same year she was bestowed a career achievement award.
"I want to thank all the folks out there who watch it, and care about it, and it's been really, really amazing to be embraced by yourselves, the critics," "Ted Lasso" star Jason Sudeikis said in a videotaped message, a likely warm-up for the Emmy Awards Sunday, where the first season Apple TV+ comedy snared a record 20 nominations.
Smart, for her part, was humbled by the outstanding individual achievement but a bit skeptical of a possibly premature career achievement recognition.
"It does make me feel a little bit old, but it's OK," she said. "Actually in a funny way I feel like my career is just beginning."
Indeed, in addition to starring in "Hacks" this year, she was also part of the cast of HBO's "Mare of Easttown" which won for outstanding miniseries.
But at least she wasn't part of "The Golden Girls," which won the TCA's Heritage Award (though she was in "Designing Women," which was seen in its day as a "Golden Girls" knockoff).
It's notable that "The Golden Girls" was also the only broadcast network winner of the year, with all other awards going to streaming or cable programs.