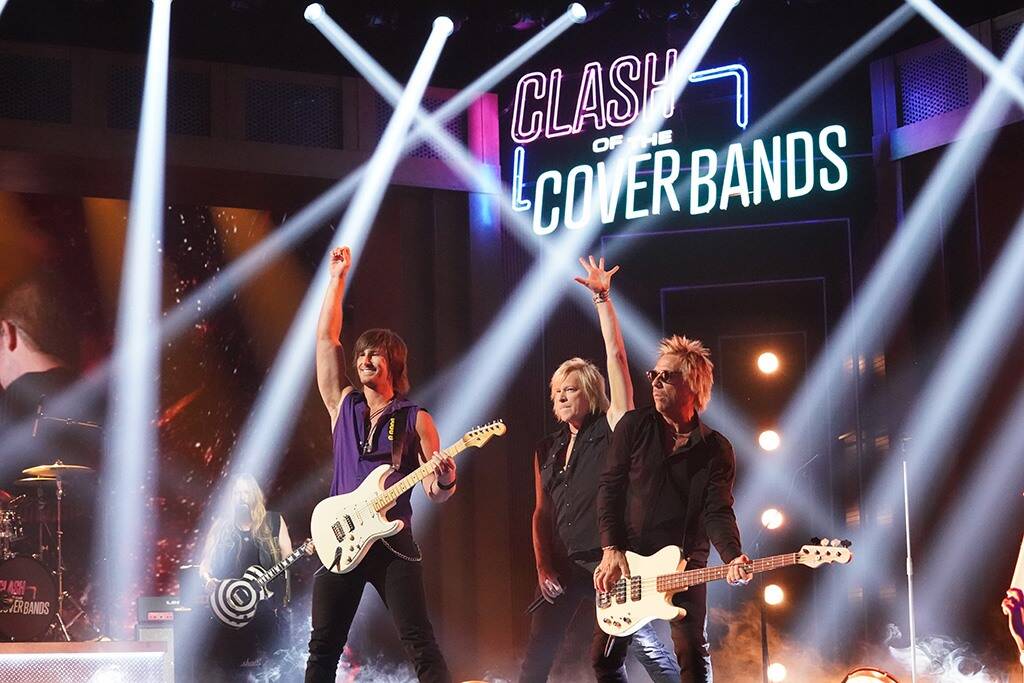 The proliferation of cover bands in clubs has not gone unnoticed by reality show. So here's the new "Clash of the Cover Bands" (E!, 9:30 p.m.) in which bands pretending to be much more famous acts go head-to-head before judges that include Meghan Trainor, Adam Lambert, Stephen "twitch" Boss and Ester Dean.
The new supernatural anthology "Just Beyond" (Disney+, streaming) tells tales inspired by the writings of R.L. Stine.
"Fever Dream" (Netflix, streaming), is a new American, Chilean and Spanish co-production about a woman and young boy trying to avoid an invisible threat. Based on the novel by Samanta Schweblin.
Bill Pullman returns as Det. Harry Ambrose in the fourth season of "The Sinner" (USA, 10 p.m.), the mystery series that has an entirely new case — and cast — each season. This time, the retired detective travels to northern Maine to recover from the previous case, but he gets involved into an investigation regarding the daughter of a prominent family. Michael Mosely, Frances Fisher and Cindy Cheung round out the cast.
"Batwoman" (CW, 9 p.m.) returns for a new season, with Batwing joining up the action. She joins fellow comic star superheroes in the season premiere of "DC's Legends of Tomorrow" (CW, 8 p.m.).
Two new specials react to recent news with "Gabby Petito: ID Special Report" (Investigation Discovery, 9 p.m.) and "Space Launch Live: Shatner in Space" (Discovery, Science, 8:30 a.m.) about the launch of William Shatner into space from West Texas.], due to happen about 10 a.m.