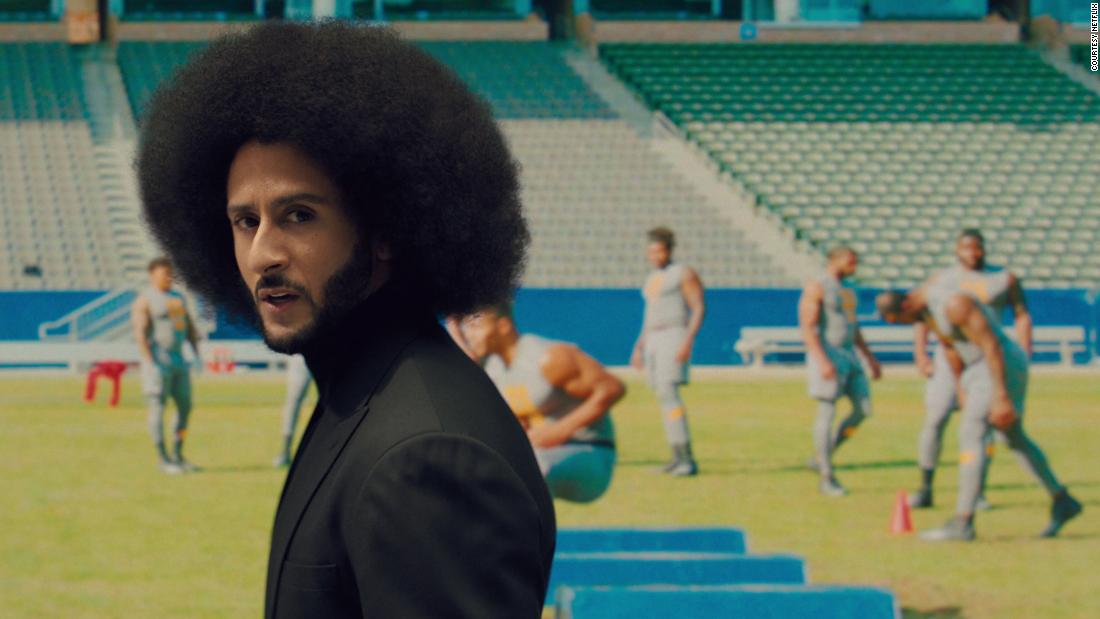 Colin Kaepernick has a lot to say about being blackballed from the NFL for his sideline protests for racial justice. But the new series "Colin in Black & White" (Netflix, streaming) he's made with filmmaker Ava DuVernay has as much to say about the beginnings of rap and his own quest to find proper Black hair care as a teen. Jaden Michael plays his young self, with Nick Offerman and Mary-Louise Parker as his parents. Kaepernick himself lurks outside the action to reminisce and reminisce.
He's not the only sports star with a new streaming series. The NBA's Kevin Durant is executive producer of "Swagger" (Apple TV+, streaming), a drama about youth basketball, based on his own experience. The cast includes O'Shea Jackson Jr., Isaiah Hill and Quvenzhané Wallis.
The new adult animated series, "Fairfax" (Amazon Prime, streaming) follows the adventures of four middle-school kids who are bent on getting the latest products in trend-mad L.A. and becoming influencers. Its efforts to be cutting edge may be its downfall — adults won't get it and kids might think it passe. The voice cast includes Jaboukie Young-White, Peter S. Kim and Kiersey Clemons.
The new "Army of Thieves" (Netflix, streaming) is a prequel to Zack Snyder's "Army of the Dead," in which Dieter is a small-town bank teller drawn into a crew of criminals to crack safes across Europe in a heist parody during the early days of the zombie apocalypse.
Closer to horror is "Paranormal Activity: Next of Kin" (Paramount+, streaming), the seventh installment in the found-footage horror film series, this one set in a strange Amish community. It comes alongside a behind-the-scenes documentary on its making, "Unknown Dimension: The Story of Paranormal Activity" (Paramount+, streaming).