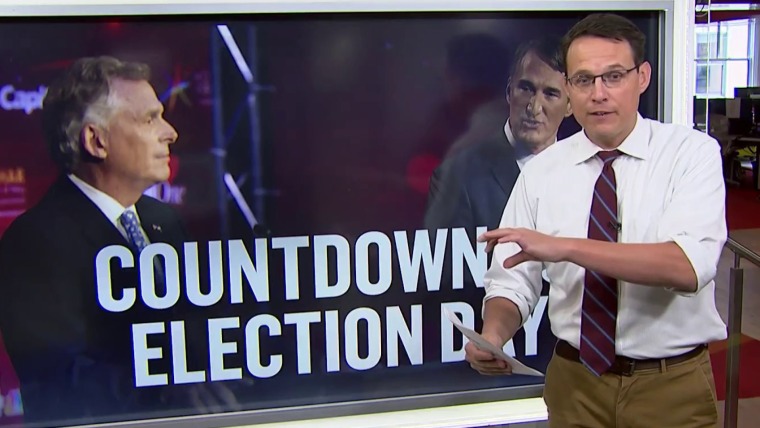 Elections in Virginia and New Jersey make it an urgent night of nonstop political coverage on cale news networks like CNN, and will put people like Steve Kornacki, above, of MSNBC an especially busy night.
The documentary "The Killing of Ahmaud Arbery" (HLN, 9 p.m.) sets the stage for the murder trial concerning the jogger shot near his home outside of Brunswick, Ga.
The animated documentary short "Camp Confidential: America's Secret Nazis" (Netflix, streaming) concerns a secret U.S. military camp near Washington where Jewish soldiers hosted and interrogated Nazi POWs.
"The Cleaner" (BritBox, streaming) is a new comedy from the BBC starring Greg Davies of "The Inbetweners" about a man hired to clean up grisly crime scenes each episode. Guest stars include Helena Bonham Carter and David Mitchell.
A season finale comes for "DC's Stargirl" (CW, 8 p.m.) with a final battle against Eclipso. 
The second episode of "American Veteran" (PBS, 9 p.m., check local listings) looks into the mission of various soldiers.
Monica and Linda face a grand jury on the latest episode of "Impeachment: American Crime Story" (FX, 10 p.m.).