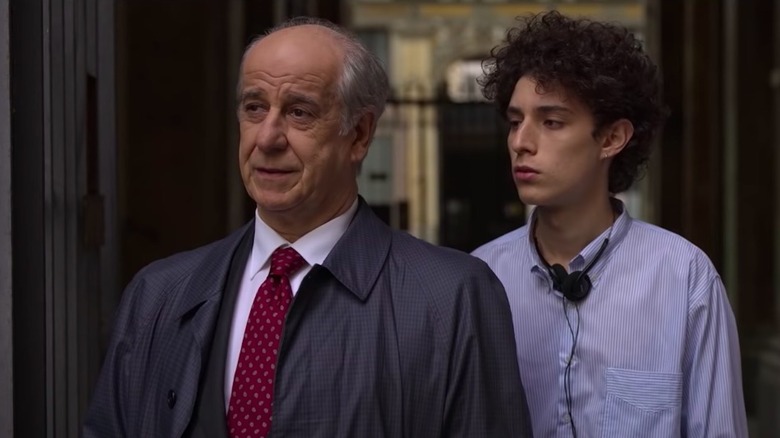 One of the big films this week is available on TV, Paolo Sorrentino's award-winning "The Hand of God" (Netflix, streaming) in which he recalls his childhood growing up in 1980s Naples as a cinema fan. 
The animated family film "Rumble" (Paramount+, streaming) is based on the graphic novel "Monster on the Hill," is set in a world where monster wrestling is a thing. Lending voices are Will Arnett, Terry Crews, Stphen A. Smith, Tony Danza, Charles Barkley and Tony Shalhoub, among others. 
Last Friday's iHeartRadio Jingle Ball 2021 (CW, 8 p.m.), sponsored by Z100 in New York, gets a network replay, with performances from  Ed Sheeran, Dua Lipa, Jonas Brothers, Doja Cat, Lil Nas X, Saweetie, AJR and Kane Brown, among others.
The strange season of "Survivor" (CBS, 8 p.m.), with all of its twists and rule changes, comes to an end with a night of final competitions, a vote, and revealing the votes. 
Also crowning a winner is "The Masked Singer" (Fox, 8 p.m.) with a Christmas-themed finale to a season that has already unmasked stars as diverse as Honey Boo Boo, Johnny Rotten and, just last week, David Foster and Katharine McPhee. It will be Bull vs. Queen of Hearts. 
"Finding Magic Mike" (HBO Max, streaming) is a reality competition variation of the movie.