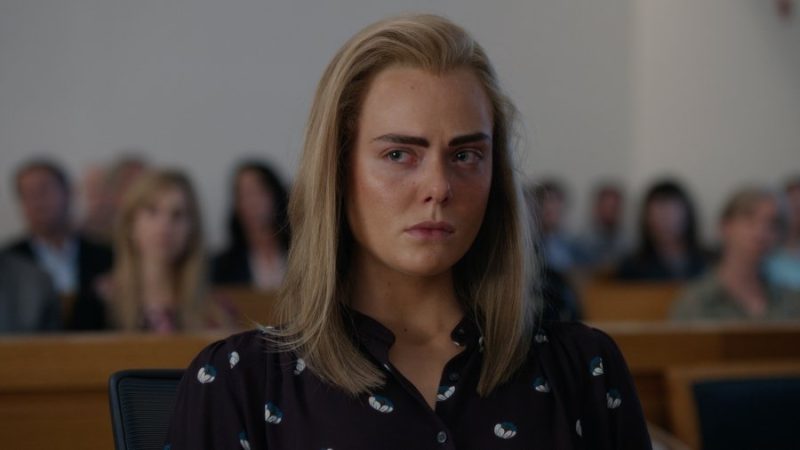 The story of Michelle Carter, the Massachusetts teen convicted of involuntary manslaughter for encouraging her boyfriend to commit suicide has already been well told in the two-part HBO documentary "I Love You, Now Die: The Commonwealth Vs. Michelle Carter" in 2019. Is it necessary to have a true crime limited series on the same case?
What makes the new "The Girl from Plainville" (Hulu, streaming) ineriguinging is that the suspect is played by Elle Fanning, who has been so good playing Catherine the Great in two seasons of "The Great." The cast also includes Chloe Sevigny as the mother of the victim, Colton Ryan, Aya Cash and Cara Buono. Directing the first of three episodes available today is Lisa Cholodenko, who directed "Unbelievable."
As much as there is to worry about in the world today, there are two things that should be remembered to be worried about featured in a pair of new documentaries. "How to Survive a Pandemic" (HBO, 9 p.m.) is from David France, whose previous AIDS documentary was called "How to Survive a Plague."
On a new "Frontline" (PBS, 10 p.m., check local listings) a report coordinated with ProPublica is titled "Plot to Overturn the Election."
Less urgent is a new documentary about a Hollywood actress, "This is Joan Collins" (BritBox, streaming). Another new showbiz documentary concerns the French rock star who died in 2017, "Johnny Hallyday: Beyond Rock" (Netflix, streaming).
But if it's news you want CNN extends its cable brand with a whole streaming site called CNN+. In addition to live news, there will be dozens of new shows including "The Don Lemon Show," "Jake Tapper's Book Club" and a daily schedule that includes "Five Things with Kate Bolduan" (7 a.m.), "The Big Picture with Sara Sidner" (9 a.m.), "Reliable Sources Daily" (11 a.m.), "The Source with Katie Hunt" (4 p.m.), "The Global Brief with Bianca Nobilo" (5 p.m.), "Who's Talking to Chris Wallace?" (6 p.m.) and "The Newscast with Wolf Blitzer" (7:30 p.m.). Older series like "Anthony Bourdain: Parts Unknown" will also be available. The introductory price is $5.99 a month.