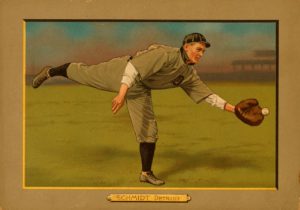 Ah, April is here, and so we hear about it from Deep Purple, Ron Sexsmith, Frank Sinatra and Aretha Franklin.
Just as important, baseball's Opening Day is Thursday, so there was a lot of songs about the game, from a 1908 reading of "Take Me Out to the Ballgame" (with extra verses) to Chuck Berry, Warren Zevon, Jonathan Richman, Belle & Sebastian and The Intruders.
Relived highlights from a recent show by Mike Campbell & The Dirty Knobs, played songs to represent teams in the men's and women's college basketball championships, marked Muddy Waters birthday and relived Sunday's Grammys.
Listen to the full archived show here. The setlist follows: