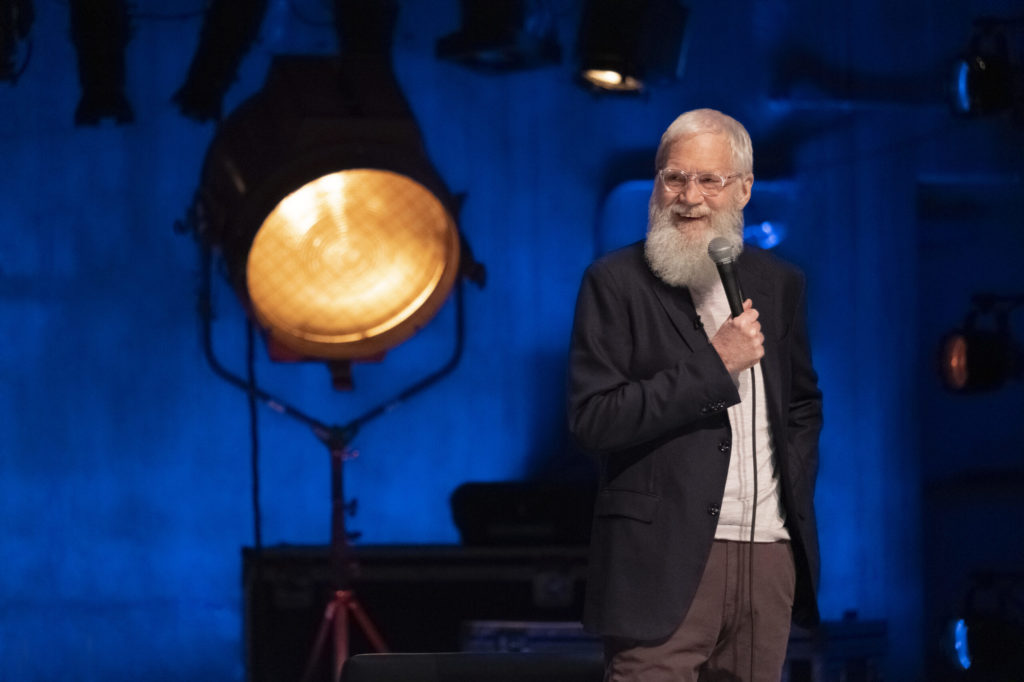 All is well in the world with David Letterman back on TV introducing promising new comedians who will perform a short set before sitting for an interview with the erstwhile late night host. Each of the six episodes of "That's My Time with David Letterman" (Netflix, streaming), shot at last month's Netflix is a Joke festival in Los Angeles, features a different comic. In the first batch are Rosebud Baker, Phil Wang, Sam Morril, Brian Simpson, Robin Tran and Naomi Ekperigin. 
More than a year after it went off the air, when it was canceled by CBS, the legal drama "All Rise" (OWN, 9 p.m.) finds a new home on cable. Its third season begins six months after events in the second, as Judge Lola Carmichael (Simone Missick) awaits the results of her campaign on election night. 
Stephen Merchant plays the London serial killer Stephan Port in the three-part limited series "The Barking Murders" (BritBox, streaming). 
If you're not sick by all of the coverage, the tabloid show breaks it all down for you (and potential jurors of the appeal) with "TMZ Presents Johnny vs. Amber: From Love to Hate" (Fox, 9 p.m.). 
"America's Got Talent" (NBC, 8 p.m.) continues its auditions. 
Marvin college sea urchins in preparation for winter on "Life Below Zero: First Alaskans" (National Geographic, 8 p.m.). 
"Dateline" stories get recycled one more times on "Dateline: Unforgettable" (Oxygen, 8 p.m.), starting its second season.