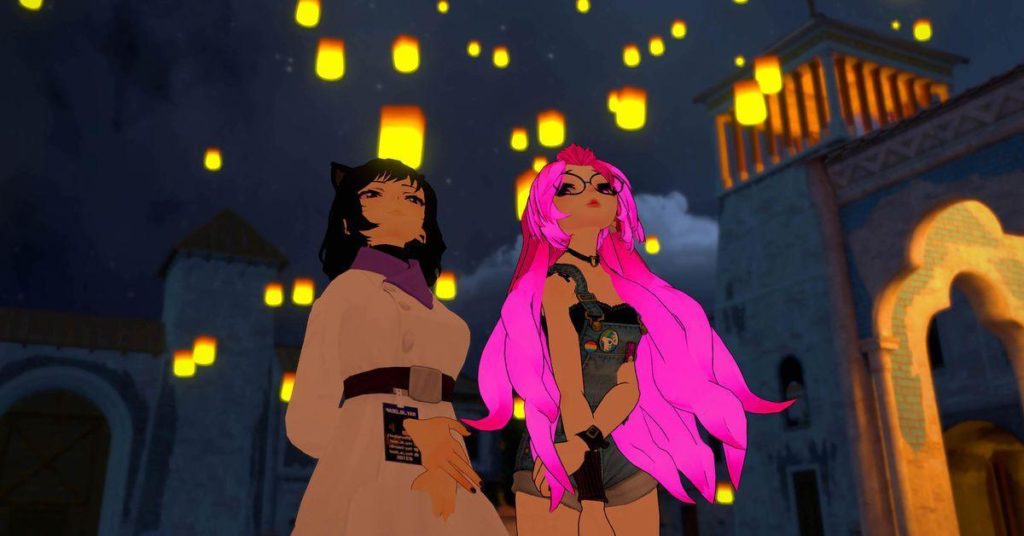 The pandemic may be still with us, but lockdowns will be remembered as an odd time. They led gamers who already spent a lot of time online to live their entire lives there, often as avatars. The new documentary "We Met in Virtual Reality" (HBO, 9 p.m.) explores some of those relationships and bills itself as the first documentary shot entirely in VR.
When nude photos of her daughter were posted online, a mother made an effort to take down the sleaze ball behind what's called revenge porn. The three-part documentary series "The Most Hated Man on the Internet" (Netflix, streaming) follows the takedown of Hunter Moore.
"Light & Magic" (Disney+, streaming) is a new six-part series that looks behind the scenes at Industrial Light & Magic, the special effects unit behind "Star Wars" and dozens of other blockbusters. 
"High School Musical: The Musical: The Series" (Disney+, streaming) begins its third season at summer camp, rehearsing a production of "Frozen." 
Sad and Shea McGee return for a third season of renovations across the country on "Dream Home Makeover" (Netflix, streaming).  
Festie Bestie is the annoying term for the new twist on "Big Brother" (CBS, 8 p.m.) in which everyone is teamed up. Anyway, nominated besties Michael and Brittany fight for veto power tonight.
"The Challenge: USA" (CBS, 9 p.m.) seems to up the odds each week.