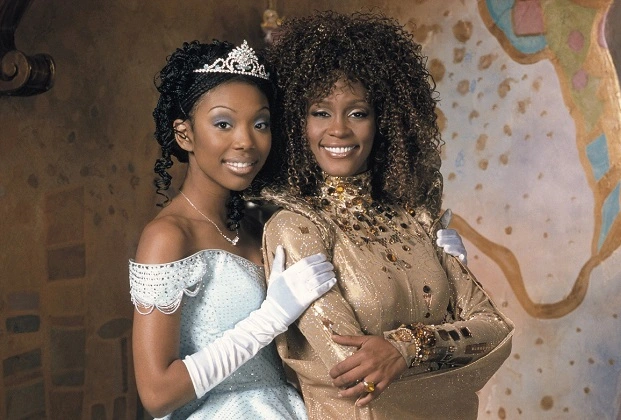 Groundbreaking in its day, the 1997 TV film "Rodgers & Hammerstein's Cinderella" (ABC, 8 p.m.) with Brandy in the title role and Whitney Houston as the Fairy Godmother, gets a 25th anniversary primetime screening. It's preceded by "Cinderella: The Reunion" (ABC, 8 p.m.), in which surviving cast members, including Brandy, Whoopi Goldberg, Paolo Montalban, Victor Garber, Jason Alexander and Bernadette Peters, are interviewed
"Motherland: Fort Salem" (Freeform, 10 p.m.) ends its run after three wild seasons; naturally, it comes amid a climactic battle.
The mansion gets a makeover on "What We Do in the Shadows" (FX, 10 p.m.). 
The second season finale likely reveals the killer on "Only Murders in the Building" (Hulu, streaming).
On "America's Got Talent" (NBC, 8 p.m.), a third set of performers take the stage and get voted upon by views (results come tomorrow).
A risky decision may destroy everything for "Leonardo" (CW, 8 p.m.), in its second episode.
On "Devils" (CW, 9 p.m.), Massimo and his team seek what's behind Brexit's tragic aftermath.
Comedy activists take it to the streets on the new series "Chad & JT Go Deep" (Netflix, streaming), starring Tom Allen and John Parr.
Ashanti's career boosts the label profiled in the series "The Murder Inc Story" (BET, 9 p.m.).