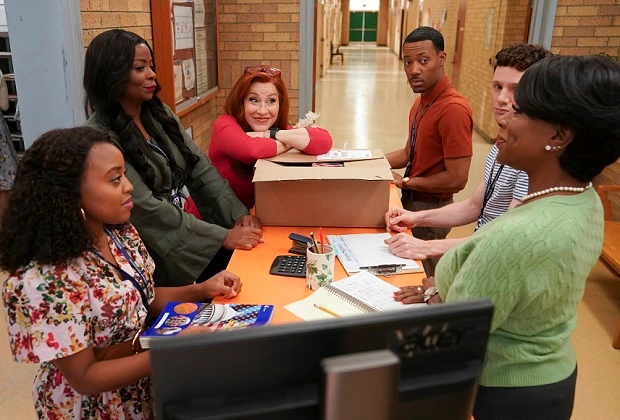 Fresh off its first season Emmy wins, "Abbott Elementary" (ABCm, 9 p.m.) begins its second season amid a night of returning comedies that include the "The Conners" (ABC, 8 p.m.), back for its fifth season; "The Goldbergs" (ABC, 8:30 p.m.), back for its 10th; and "Home Economics" (ABC, 9:30 p.m.), back for its third.
Network TV premiere week continues with no reruns tonight for the first time in a long time. It includes whole nights of reality competition as well as all manner of Windy City response teams. The 43rd season of "Survivor" (CBS, 8 p.m.) begins with a two hour episode from Fiji; "The Amazing Race" (CBS, 9:55 p.m.) begins its 34th season from a starting line in Munich.
And the eighth season start for "Chicago Med" (NBC, 8 p.m.) leads to the 11th season premiere of "Chicago Fire" (NBC, 9 p.m.) and the 10th season kickoff for "Chicago P.D." (NBC, 10 p.m.).
Diego Luna's character from "Rogue One: A Star Wars Story" is revived in the latest franchise series "Andor" (Disney+, streaming), set in the early days of the Rebel Alliance. The cast also includes Stellan Skarsgard, Genevieve O'Reilly and Denise Gough.
Pete Davidson and Kaley Cuoco star in the new romantic comedy "Meet Cute" (Peacock, streaming) about the machinations of a first date. It involves quite a bit of time travel.
Reba McEntire is set to take over the action for the second season premiere of "Big Sky" (ABC, 10 p.m.), where Jensen Ackles of "Supernatural" has also joined the cast.