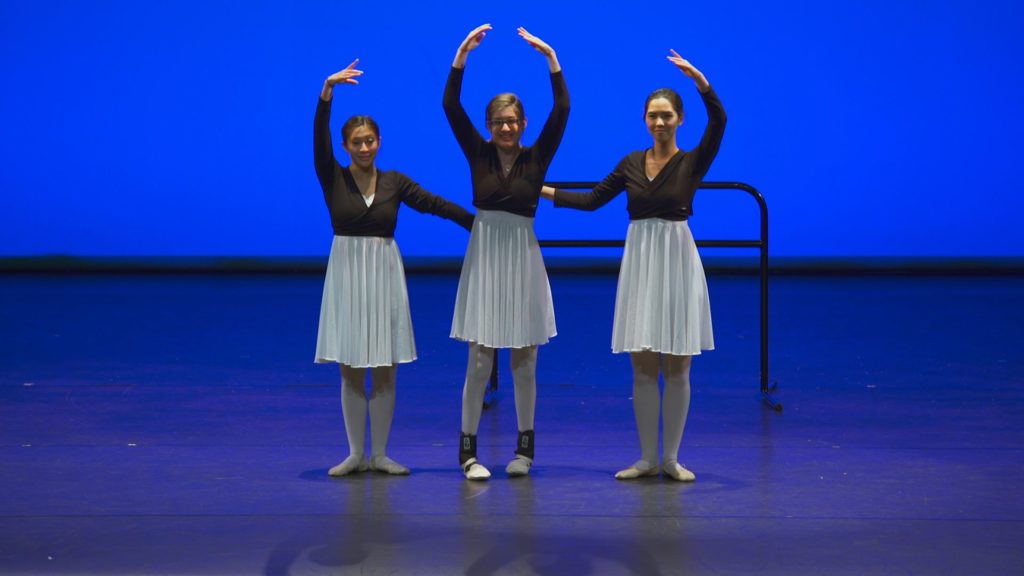 "Everybody Dance" is the motto of Bonnie Schlachte's Center of Ballet for All Kids in Agoura Hills, Calif. where special-needs kids of a wide age and abilities can learn and enjoy the elements of classical dance.
"Everybody Dance" is also the name of Dan Watt's sensitive documentary about the enterprise, its enthusiastic participants and their work toward an ambitious spring recital.
Working with kids across the autistic spectrum, or those with various neurological conditions, Schlachte uses patience and individual attention in working with the wide-ranging group. As a result, kids often find self-confidence and focus as they learn new methods of expression, performing to heights they might have never imagined, even if it's only a flourish with a hand.
"Your core, your essence, your spirit just shines through everything when you dance — your fingertips, your eyes, your smile. That's the spirit of dance," Schlachte says early in the film.Watt uses that as a byword throughout the sensitive film, as his cameras capture the glow of achievement and expression as they go through weeks of rehearsal and practice.
It's a ringing example of the power of the arts when experienced by the young.
In many ways, "Everybody Dance" is like 'Coda," last year's crowd-pleaser that won the Oscar for best picture, as it also follows striving representatives from disabled communities who nonetheless triumph at a performance by film's end. And like that film, there's some powerful emotional audience response by the end — reflecting the touching reactions of parents in the seats.