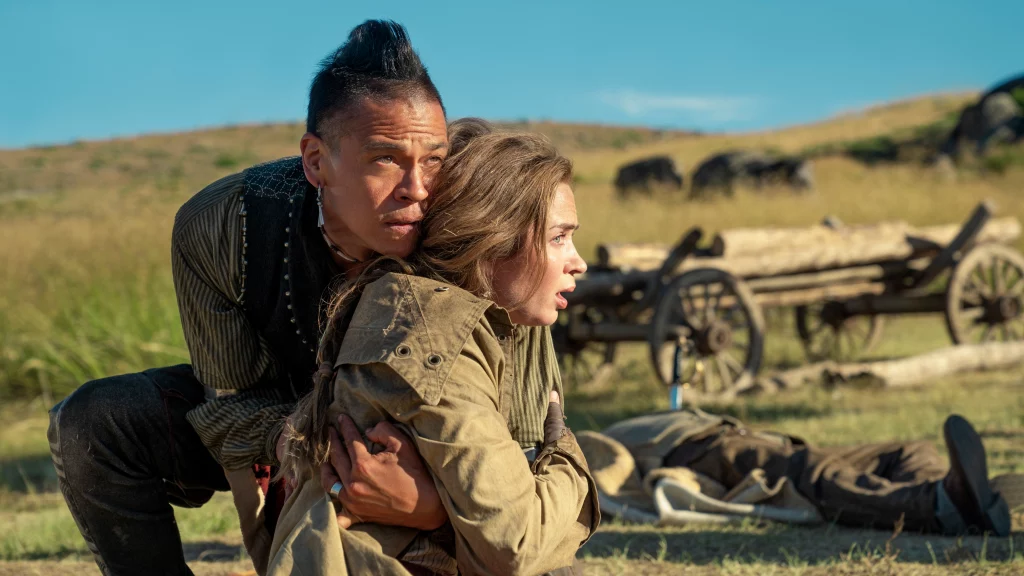 Amazon Prime has a couple of good series starting tonight.
"The English" (Amazon Prime, streaming) is a six-episode Western about an Englishwoman who's been in 1890 American West for all of two weeks when she gets into a treacherous situation while seeking some revenge. An Pawnee ex-Cavalryman (Chaske Spencer) becomes an unlikely ally in a series that may bring to mind "Deadwood" if only for the eccentric characters and chiseled dialogue. Its cast also includes Stephen Rea, Race Spall, Toby Jones and Ciaran Hinds.
An OK late night host and apparently terrible restaurant guest, James Corden is also pretty good on the small screen, where I first encountered him in "Gavin & Stacy." His new series, "Mammals" (Amazon Prime, streaming) is about a man who suddenly finds some unhappy things about his wife. With its well-played comedy infused with grief, it plays rather like Ricky Gervais' "After Life." Melia Kreiling, Colin Morgan and Sally Hawkins also star.
The film critic Elvis Mitchell presents a history of African Americans in film in his debut documentary "Is That Black Enough for You?" (Netflix, streaming), with Samuel L. Jackson, Laurence Fishburne, Zendaya and Whoopi Goldberg all taking part.
The sharp workplace comedy about a gaming creators, "Mythic Quest" (Apple TV+, streaming), returns for its third season, with the scattered characters all finding a way to return — except for one. Rob McElhenney, Charlotte Nicdao, David Hornsby, Jessie Ennis and Danny Pudi all return.