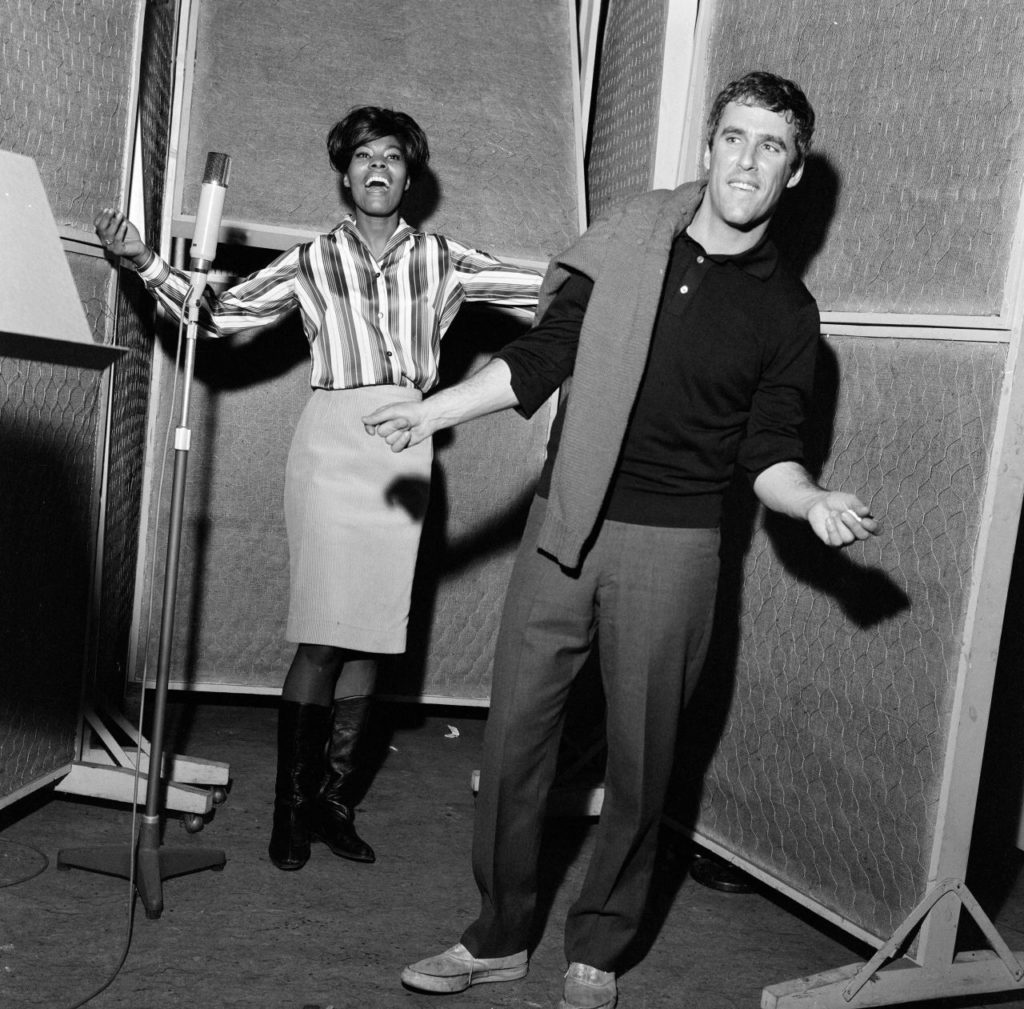 What a long and wonderful career Burt Bacharach gave us before he died last week at 94. Forever associated with the 60s, through a remarkable series of complex yet breezy pop songs, many of which delivered by Dionne Warwick, he was composing ias early as the 50s and continued to do so well into the 21st century.
I got to see him a couple of times — at the live taping of an all star salute for a TV special, and in one of his own concert stops in New Haven in 1999 when he was already 71.
With the looks of a Hollywood leading man (one of his wives was Angie Dickinson), his voice was a little craggy all along — and craggier still in his advanced years — so he brought along singers to bring out the most of songs done by Warwick or Gene Pitney. The sweep of his melodies over unexpected time signatures always set his songs apart. They were smart and sophisticated at a time when pop was expected only to be simple and catchy.
His association with Elvis Costello in the 1990s seemed a natural. Their collaboration was back in the news recently because of the impending boxed set collecting their terrific work together on the 1998 album "Painted from Memory" along with unreleased songs and live performances.
"Obviously we've had different — wildly different — experiences in music," Costello told me back when they were releasing "Painted from Memory." But no way did they approach their work as equals.