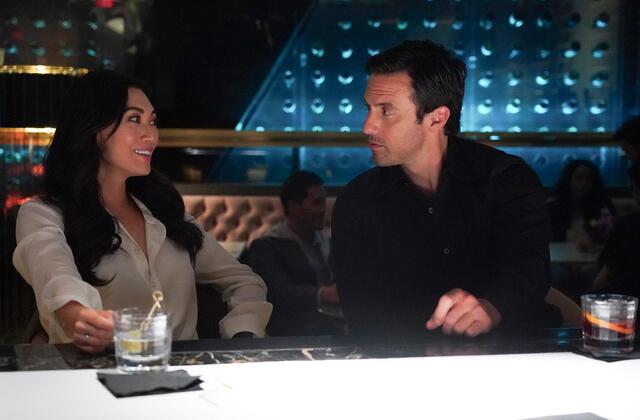 Milo Ventimiglia plays a con man and Catherine Haena Kim a CIA agent who fall in love and try to keep their professions a secret from one another in the new series "The Company You Keep" (ABC, 10 p.m.), based on a Korean series. Sarah Wayne Callies and William Fichtner also star.
It follows the 21st season start for "American Idol" (ABC, 8 p.m.) — its sixth on ABC — with Lionel Richie, Katy Perry and Lionel Richie returning to the judges table. Ryan Seacrest returns to host.
The NBA All-Star Game (TNT, 8 p.m.) is played in Salt Lake City.
Sports' other big event: The Daytona 500 (Fox, 2:30 p.m.) is run.
The British version of the Oscars are held live from London's Royal Festival Hall, The 76th EE BAFTA Film Awards (BritBox, 2 p.m.) celebrates the best of British and international film, hosted by Richard E. Grant, with many of the nominees similar to those for the Academy Awards.
"Magnum, P.I." (NBC, 9 p.m.) returns for its rebooted fifth season on a new network, after being canceled on CBS. Two episodes run back-to-back.
Thank goodness "Last Week Tonight with John Oliver" (HBO, 11 p.m.) is finally back for its 10th season.
"America in Black" (BET, VH1, 10 p.m.) is a new hour long newsmagazine about issues affecting Back Americans. It includes the participation of Gayle King, James Brown, Wesley Lowery and Michelle Miller, among others.