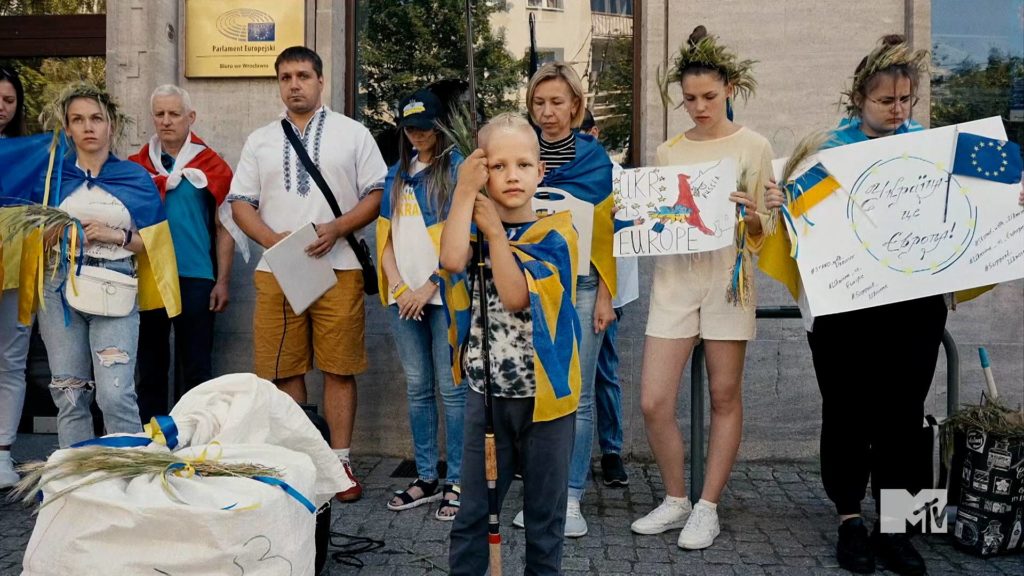 The former music channel pauses its "Ridiculousness" and "Teen Mom" (MTV, 8 p.m.) reruns with a timely report on a group of teenage refugees from Ukraine a year after the invasion there in the documentary "Don't Leave Me Behind: Stories of Young Ukrainian Survival" (MTV, 10 p.m.). 
Back-to-back episodes conclude the documentary series "Fight the Power: How Hip-Hop Changed the World" (PBS, 9 p.m.), check local listings). Covering the 90s culture wars and today's scene. 
A new "Real Sports with Bryant Gumbel" (HBO, 10 p.m.) looks at extreme wheelchair sports and the relationships between the Swiss government and many of the sports federations headquartered there, including FIFA. 
Angela Davis and Jeh Johnson get some genealogy readings on "Finding Your Roots with Henry Louis Gates Jr." (PBS, 8 p.m., check local listings). 
"American Auto" (NBC, 8:30 p.m.) heads to Silicon Valley. 
Billy Porter directs a story about a teacher who moonlights as a drag queen on "Accused" (ABC, 9 p.m.).
"Will Trent" (ABC, 10 p.m.) goes after a neo-Nazi group planning an attack. 
Bumped by last week's State of the Union, the Valentine's episode of "The Rookie" (ABC, 8 p.m.) plays tonight.