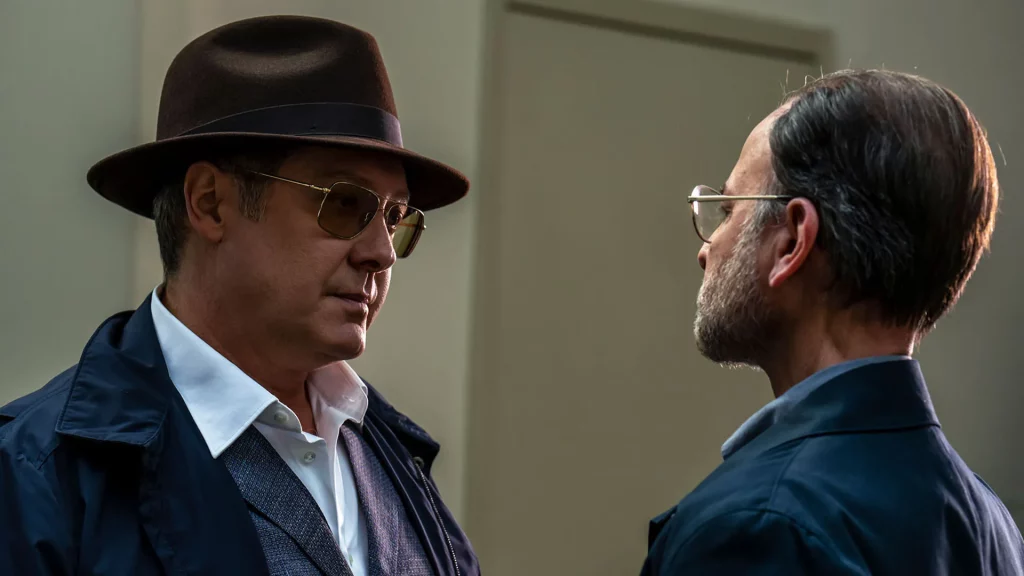 James Spader dons his hat for the last time as the 10th and final season for "The Blacklist" (NBC, 10 p.m.) begins on a new night. Anya Banerjee joins the cast, whose returning members also include Diego Klattenhoff, Hisham Tawfiq and Harry Lennix. 
Season finales come for two first season shows: "1923" (Paramount+, streaming) and "Mayfair Witches" (AMC, 9 p.m.).
President Biden's visit to Ukraine is the first topic on the eighth season premiere of "The Circus: Inside the Greatest Political Show on Earth" (Showtime, 8 p.m.). The resilience of Ukrainians is showcased on "CNN Special Report" (CNN, 8 p.m.). 
The 29th Annual Screen Actors Guild Awards (Netflix's You Tube channel, 8 p.m.) won't be streaming annually on Netflix until next year. So this year's event is an odd one — on the service's YouTube channel. The nominees here are familiar from Oscar nods. 
A new comedy special "Lavell: Crawford: Thee Lavell Crawford" (Showtime, 10 p.m.) was talked at New Orleans. 
"The Last of Us" (HBO, 9 p.m.) has naturally been renewed for a second season; its seventh episode is on tonight. 
Carl finds his roots on "The Simpsons" (Fox, 8 p.m.).
"The Great North" (Fox, 8:30 p.m.) is invaded by a strange group in the woods.